Duke of Edinburgh Award Presentations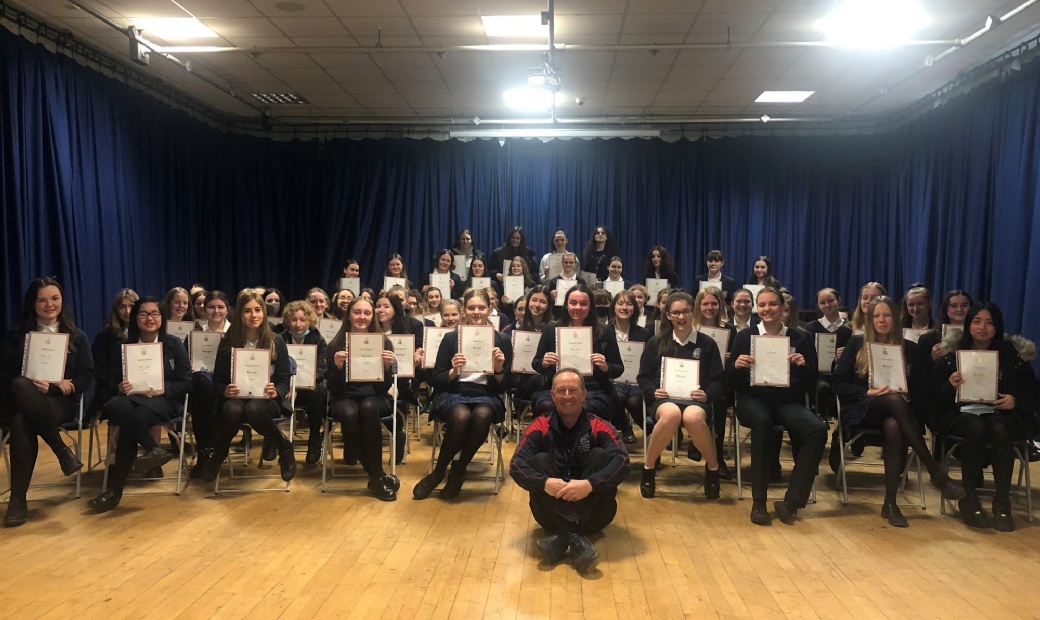 Over 80 students attended a DofE Award Presentation in the Newman Hall on Wednesday 9th February to receive their hard fought for Bronze and Silver Awards.
All the students persevered with their Volunteering, Physical, Skill and Expedition sections despite all the restrictions imposed by the Covid-19 pandemic over the past couple of years.
They are an amazing group of dedicated and inspiring young people who fully deserve the accolade of achieving this award – from Volunteering in Food Banks and Charity Shops, taking part in a wide range of Physical activities including climbing and paddle-boarding, developing a plethora of skills such as Sign Language and First Aid to the excitement, challenge and pure fun of the Expeditions last summer – the students have had an amazing experience and truly grown as individuals. They are an absolute credit to the school, to their families and above all to themselves!
Many of the students are now embarking on their Silver and Gold Awards where we know they will continue to excel and develop as they truly live up to the school motto of 'For Life, Not School We Learn'!
Mr Payne – DofE Manager/PHSG