PHSG students celebrate the anniversary of Harry Potter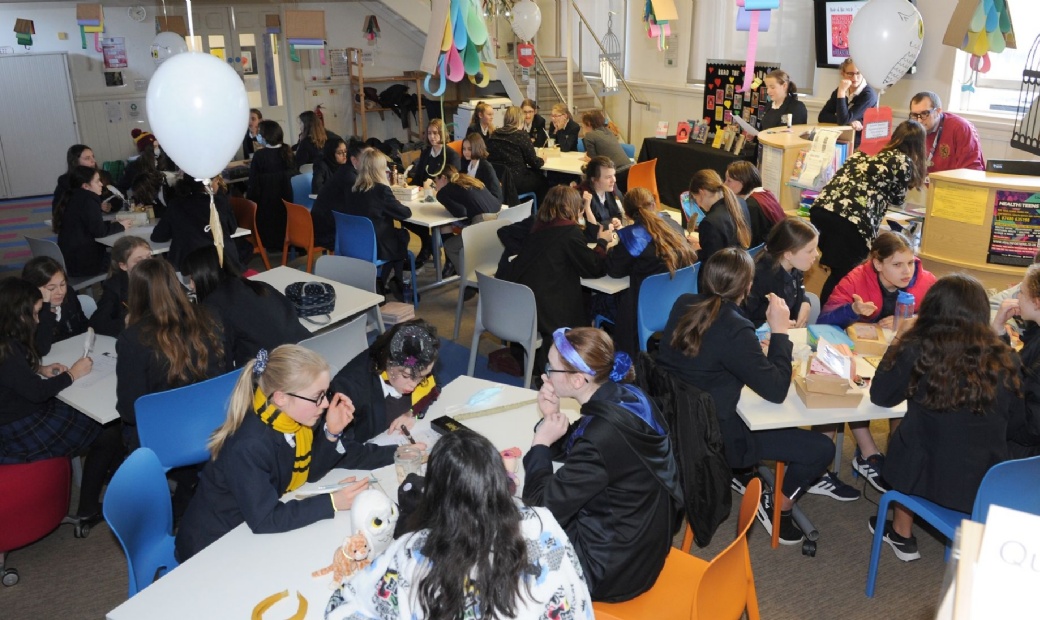 To celebrate the 25th Anniversary of Harry Potter and the Philosopher's stone, the Library hosted a Harry Potter themed book quiz on Thursday 3rd February.
Harry Potter buffs from across the school came together for this extremely popular event, where teams sat a gruelling 3 rounds of Harry Potter themed book questions. Teams who applied had to be no more than 6 players and could be a mixture on any year groups and as many teachers as they wanted.
Miss Harris and Mr Goodchild MC'd the event with Esther and Emma, our student librarians, reading out the questions and marking the answers.
As expected from a room of Harry Potter fanatics, the scoring was very high and the peaked with a crescendo when 'The Potters' and 'The Holyhead Harpies' found themselves in a tie breaking situation!
The tension was electrifying as the final answers were submitted for the tie-break question; 'How many words are in the book, the Philosopher 's stone' The nearest guess was to take the winning spot.
We are delighted to announce 'The potters' are the ultimate Harry Potter fans of PHSG with a close guess of 78 thousand words!
It was wonderful to see some many students participate, and we look forward to the next library event.