Lucy's achievement marks her place in PHSG history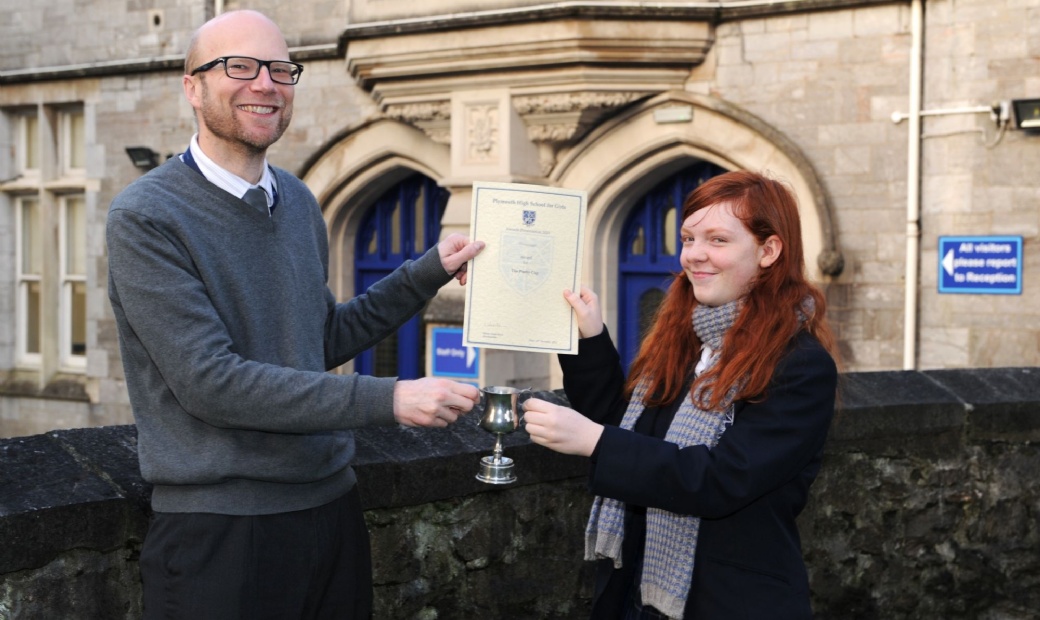 Lucy 8T, is awarded the PHSG Poetry Cup following her entries during the National Poetry Day competition, held last term.
The Poetry Cup was given to the school many years ago for promising and accomplished Key Stage 3 poets. The cup is not awarded every year, it is given when a student's endeavours for poetry goes above and beyond the expectation and for students who have shown exceptional ability.
This year, we are delighted to award the Poetry Cup to Lucy (8T), whose entries to the National Poetry Day competition in October were notable for their confident and mature control of vocabulary and poetic structure.
The cup is displayed in the school trophy cabinet and is engraved with Lucy's name to mark her place in PHSG history.
Mr Rutherford is delighted to present the award this year. Well done, Lucy, and we hope to read more of your work in the future.
Here are Lucy's award winning entries.