PHSG Christmas Card Competition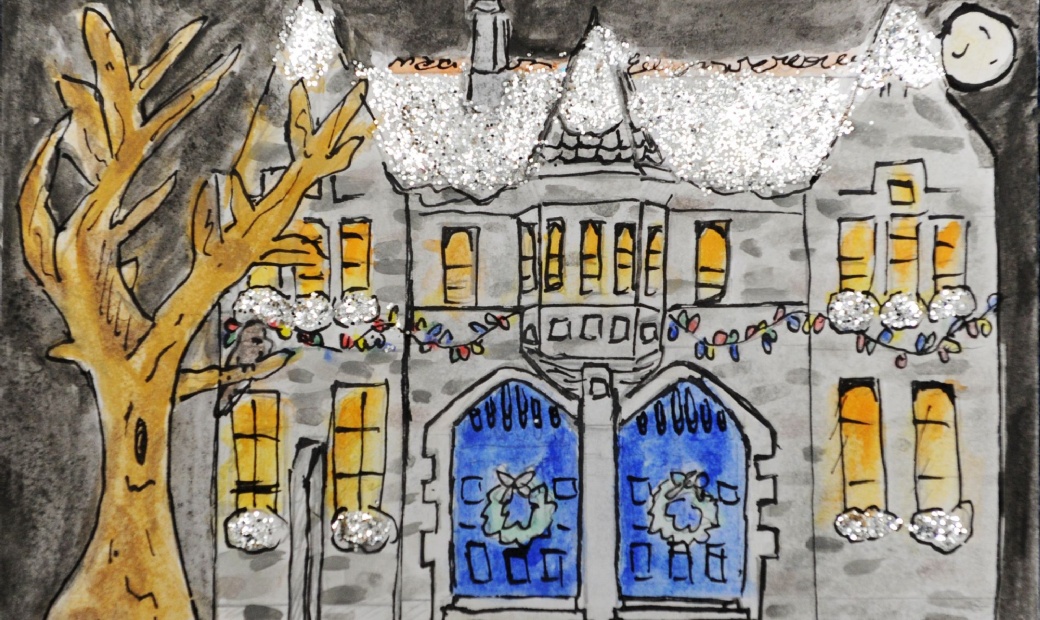 The winners have been selected for the PHSG Christmas card competition.
Each year PHSG holds a Christmas card competition, with the winner having their design representing the school as the official school Christmas Card, which is sent to affiliated schools and PHSG friends across the country.
We have so many talented students and the entries get harder and harder to judge every year, this year was no exception! All entries will receive house points, with bonus points going to the designs picked by the Headteacher, Mr Underdown, for first, second, third and fourth.
This year we are delighted to announce that the design by Kiara and Alice 9L is the winner! We loved the use of different materials, using the glitter to create the snow effect. A lovely replica of the school on a dark and snowy winters night. Well done Kiara and Alice!
Our Kendall Year 7's swept the floor for the remaining positions
Second place to Holly, 7K! Mr Underdown particularly liked the use of the school mascots which have been incorporated into the design.
Third place to Poppy, 7K! A fun looking card, inspired by putting stockings out at the end of our beds at night.
Fourth place Olivia, 7K A festive bespoke design utilising various symbols from the school crest. Well thought out and original idea.
Congratulations to all of the students and we look forward to launching the competition again next year.