Year 8 French class pen pal project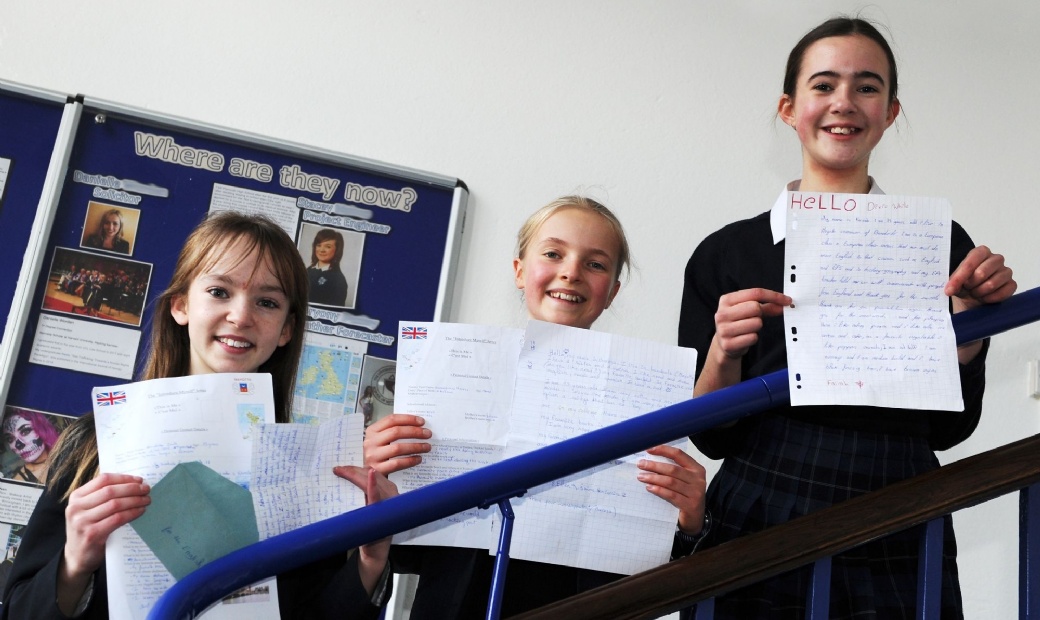 PHSG Year 8 French class get their first return letters from the cultural and educational exchange project with the students of Mayotte.
Last term, some of our students were involved in creating a partnership between PHSG and a school in the French speaking island of Mayotte. Our students are very excited about this opportunity to share knowledge of different cultures and traditions whilst practising their language skills as well. The students initiated the project by sending a parcel to Mayotte, containing 'introduce yourself' letters, some postcards from Plymouth and some sweets.
They were delighted to receive a return parcel last week, containing letters from their Mayotte counterparts and handmade gifts. The students were excited to read about what the Mayotte students get up to and their 'lessons on the beach' is something our PHSG students were very envious of!
Along with the homemade gifts the Mayotte students sent over some traditional spices that can be found on their island. It is now the intention of our PHSG students to discuss some traditional recipes with the Mayotte students in which they can try out!
We look forward to seeing what they come up with!