Looking for some festive spirit? The PHSG library is the place to be!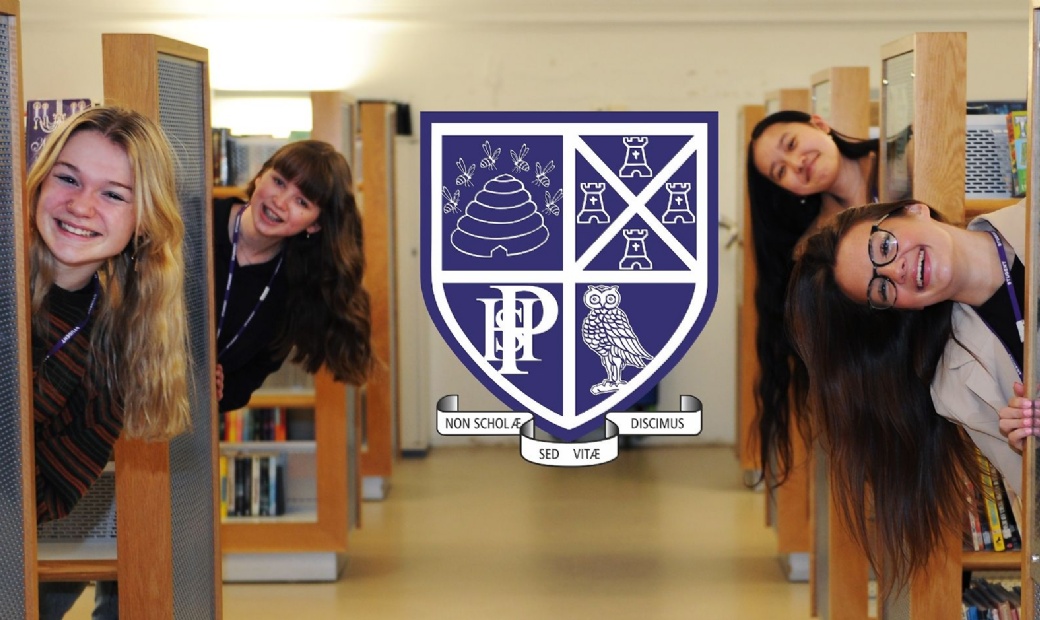 Throughout December, the library have been hosting festive events for students during the break and lunchtimes.
Don't forget to take part in the library's festive activities. At break time today we will be opening door number 5 on our advent calendar. Don't worry if you haven't done any of the challenges yet, you can still complete them retrospectively. We also need some more contributions for our book recommendation baubles
Loads of house points up for grabs and a prize for the tutor group with the most entries!
THE PHSG LIBRARY ADVENT CALENDAR CHALLENGE
Wednesday 1st December until the end of term – Every break time from now until the end of term we will open a new door on the library advent calendar display. Behind each door will be a fun challenge for you to complete. House points will be awarded per entry and there will be a prize for the tutor group who participates the most. Make sure you put your name and tutor group on each entry you submit.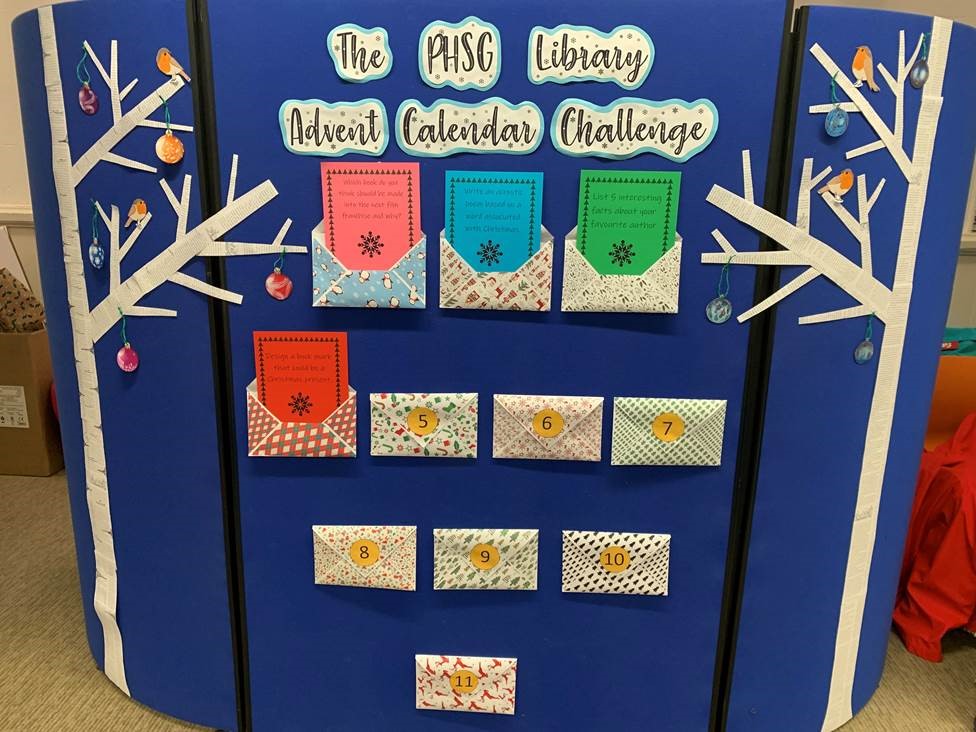 BOOK RECOMMENDATION BAUBLES
We need your help making a Christmas display. If you have read a brilliant book recently and want to recommend it, please come to the library to fill in a book recommendation bauble. 2 house points for each book recommendation.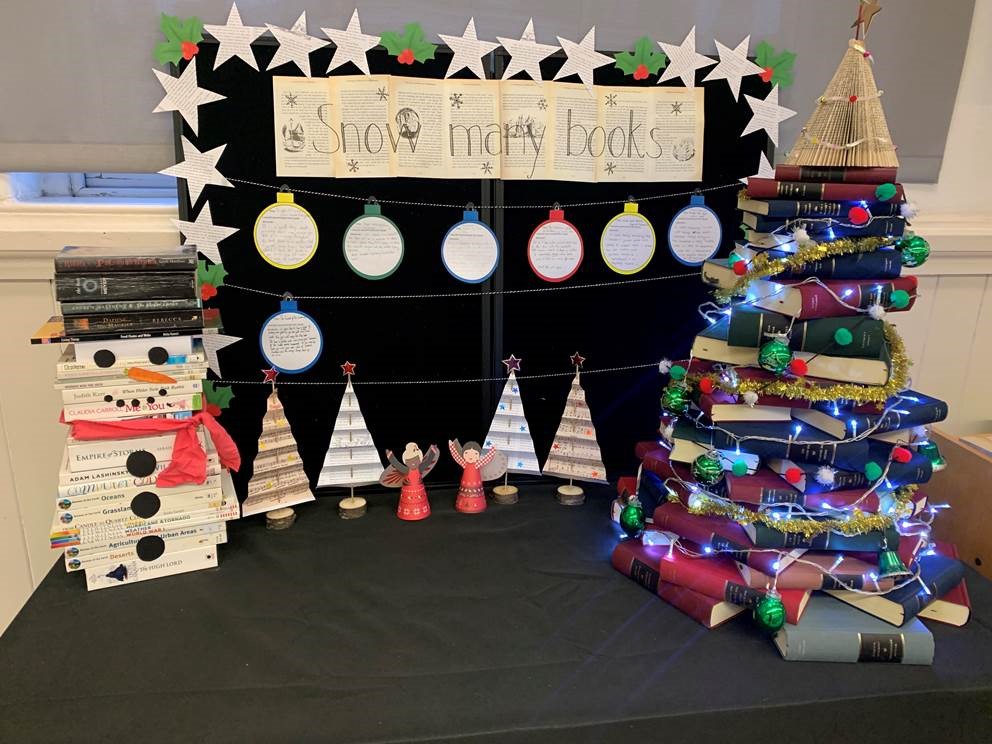 CHRISTMAS CRAFTS ***NOW FULL***
Wednesday 15th December - 16 places available for year 7 and 8
At lunch time we will be making some beautiful Christmas trees out of old paperback books. Please sign up with Miss Harris or Mrs Heard before Tuesday 14th December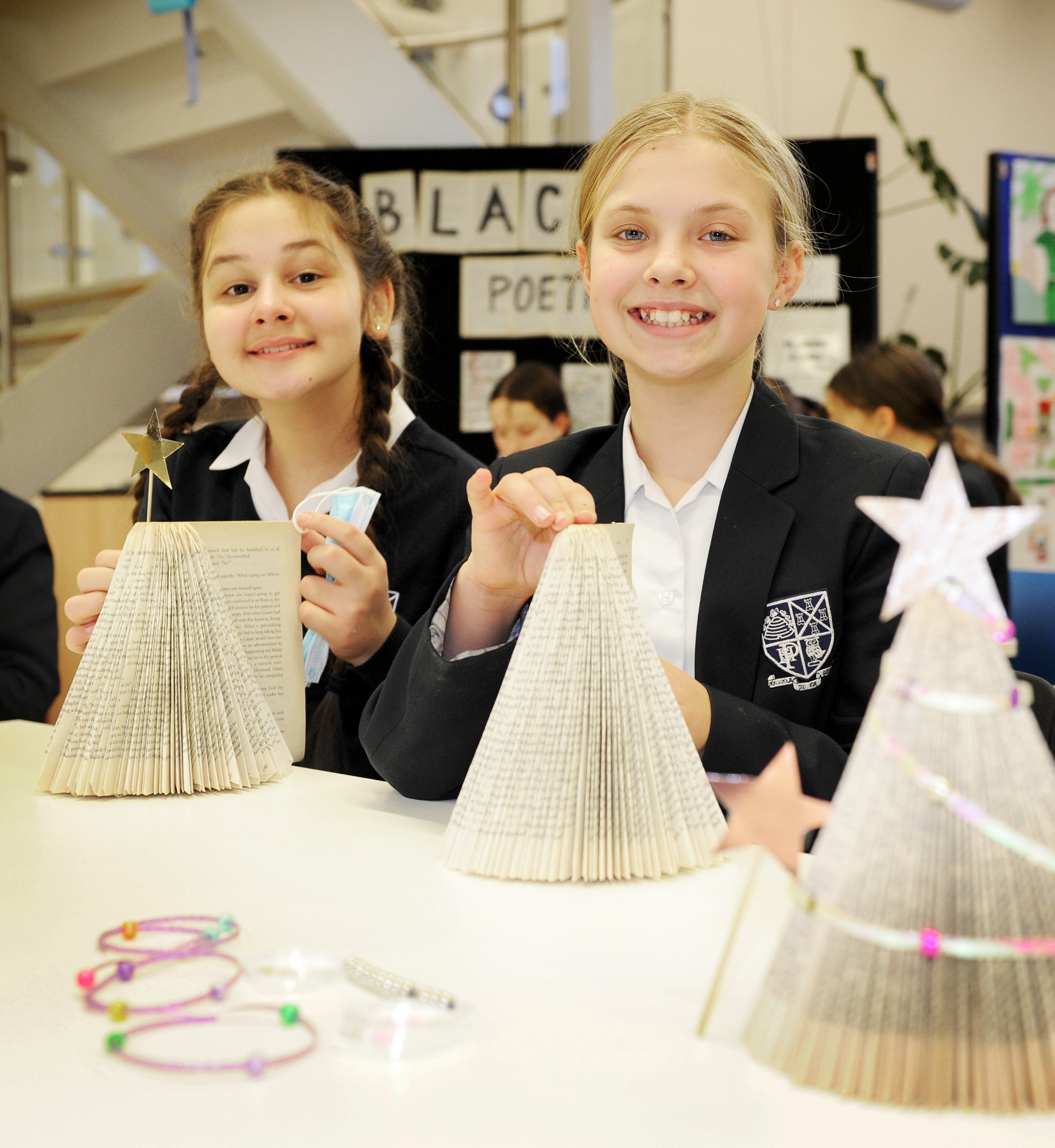 For more information regarding the Library and events throughout the month, please visit the library page on the website here.