Harmani marches in the London 2021 Remembrance Parade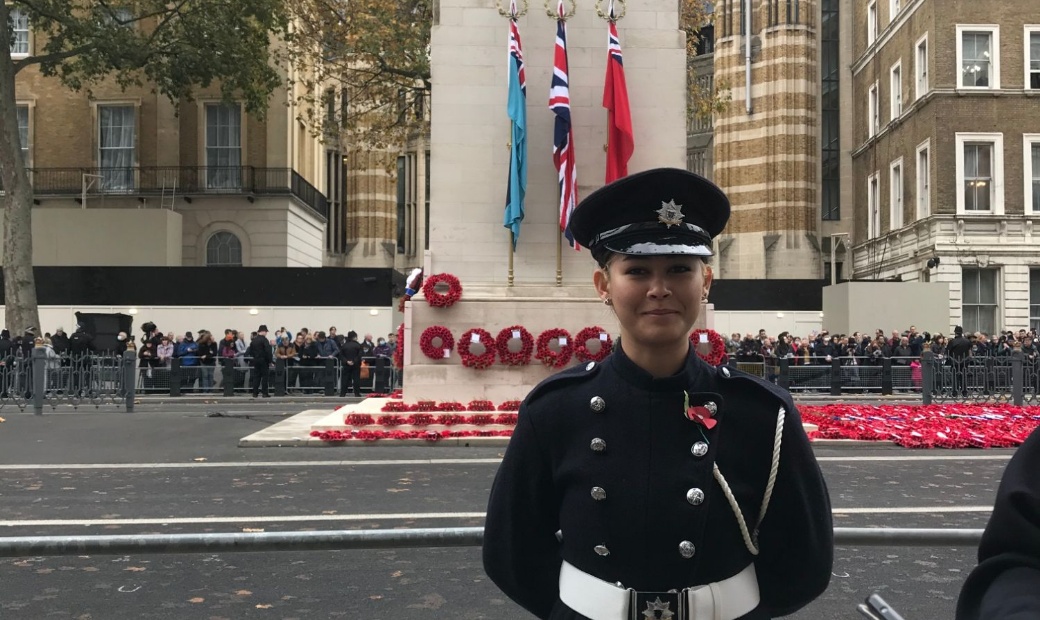 Harmani in 10DVS was invited to represent the Saltash Fire Cadets at the Cenotaph in London for the 2021 Remembrance Parade.
Harmani, who is a third senior in her cadet unit, travelled to London on the Saturday to meet other invited Fire Cadets where they took advantage of their visit to the capital and visited the RAF museum.
Remembrance Sunday was an extremely early start for the cadets to make sure their uniform's were perfect for the ceremony, and everyone knew their drills. Harmani started her parade at Trafalgar Square and marched along to the Cenotaph and past Prince William. Harmani was also in charge of passing the wreath, on behalf of the Fire Cadets, to be placed at the Cenotaph as an act of remembrance.
We are so incredibly proud of Harmani and what an incredible honour and an experience that will be engraved in her memory forever.