Amélie's Big Mid Summer Sleep Out!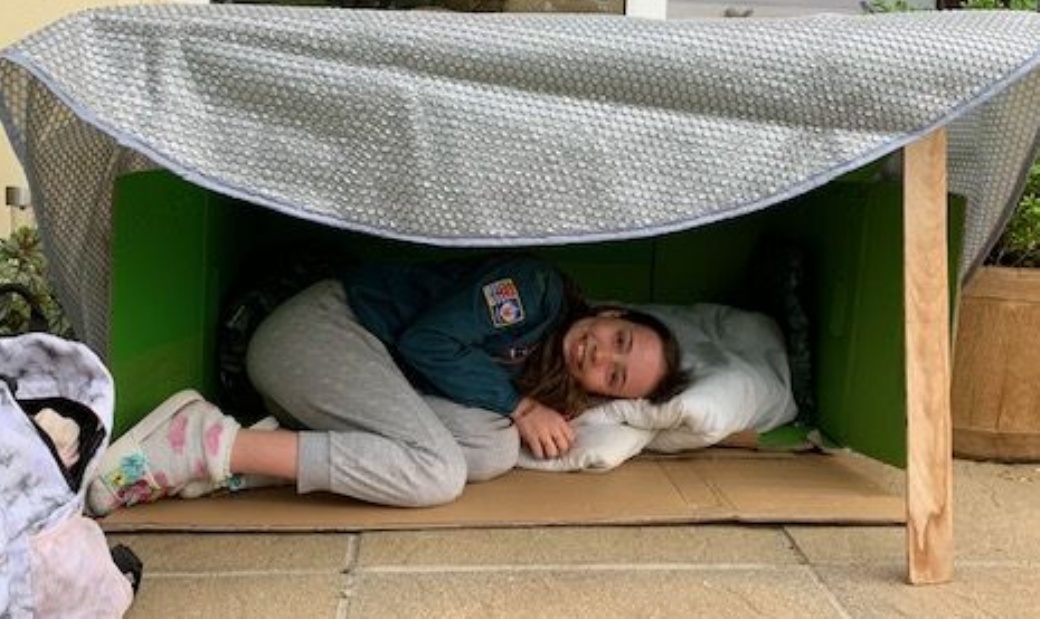 Last Saturday Amélie, who is in year 7 Latimer, took part in the Big Mid Summer Sleep Out with 27th Plymouth Scouts via Zoom to raise awareness about homelessness and support Shekinah's Mission in Plymouth. As of this moment there is an amazing £1853 (plus gift aid) on the fundraising page. As you are aware it was pouring down with rain but she managed to stay dry all night although her shelter collapsed.
We would like to draw your attention to one of your students Amelie, who last week took part in the 27th Plymouth Scout Group's Big Mid-Summer Sleep Out to raise awareness of homelessness and the complex issues people face that lead to it. Money raised went to Shekinah who work locally in Plymouth to support those in need. To date over £1850 has been raised which is amazing. https://www.shekinah.co.uk/fundraisers/big-midsummer-sleep-out?fbclid=IwAR0d9LUvGv1yNk-jQ7fo3Ce-BMFNSyJRyOhW7rjZUa1P407ZIh74W6joA_0The first column.
Children spent the night in a range of improvised shelters made of plastic sheets, tarpaulins, cardboard boxes, old tents, garages, sheds or even sleeping on the floor indoors to highlight the many forms homelessness can take. Some put their cuddly toys out for the night. It rained heavily at times and not all lasted the night, but in many ways that has enhanced the learning experience.