PHSG Annual Book Quiz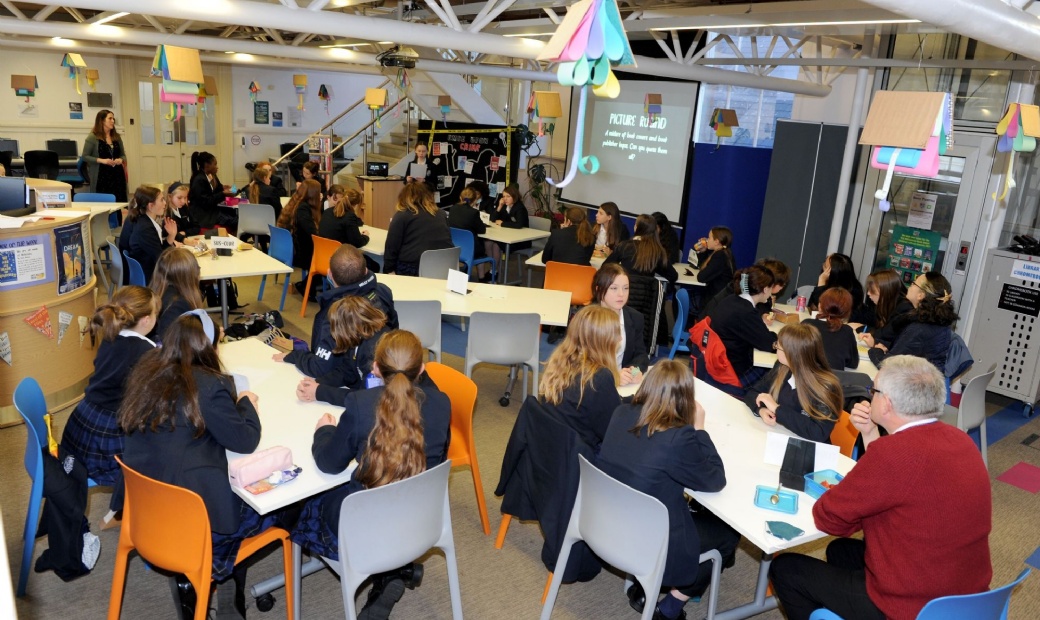 Each year, our school Library Team and Student Librarians host the PHSG Annual Book Quiz. The Team were delighted to welcome the event back following the restrictions over the last couple of years and the event was a huge hit with students and teachers alike.
Teams who applied to be part of the Quiz had to be no more than 6 players, and must be from the same Year group & House. Teams are able to recruit one teacher into their Team should they wish.
Over the past couple of weeks Teams have been tactically recruiting to be able to put their best teams forward. There were valuable House Points and prizes up for grabs, so there really was everything to play for!
The quiz was 3 rounds of questions, including a picture round and the questions were created by the Student Librarians and Library Team. Elizabeth and Esther were our Quiz masters, reading out the questions, with Emma having the pressurised task of marking the answer sheets and tallying up the points. Miss Harris was on hand to keep order in the Library and desperately trying to refrain teams from yelling out the answers when discussing them in their groups - an impossible task amongst all the excitement!
There were some great team names and tough questions, however the 'Agatha Quizzties' tactic of recruiting Mrs Blunden-Currie, (our very own Head of English!) paid off. They were delighted to be announced as the winners at the end. In joint second came the 'Kendall Cookie Queens' and 'Four Children and It'.
A very well done to all teams, a great way to brighten up a cold and drizzly Thursday lunchtime! See you again next year!