Students receive a tech upgrade in their computer suite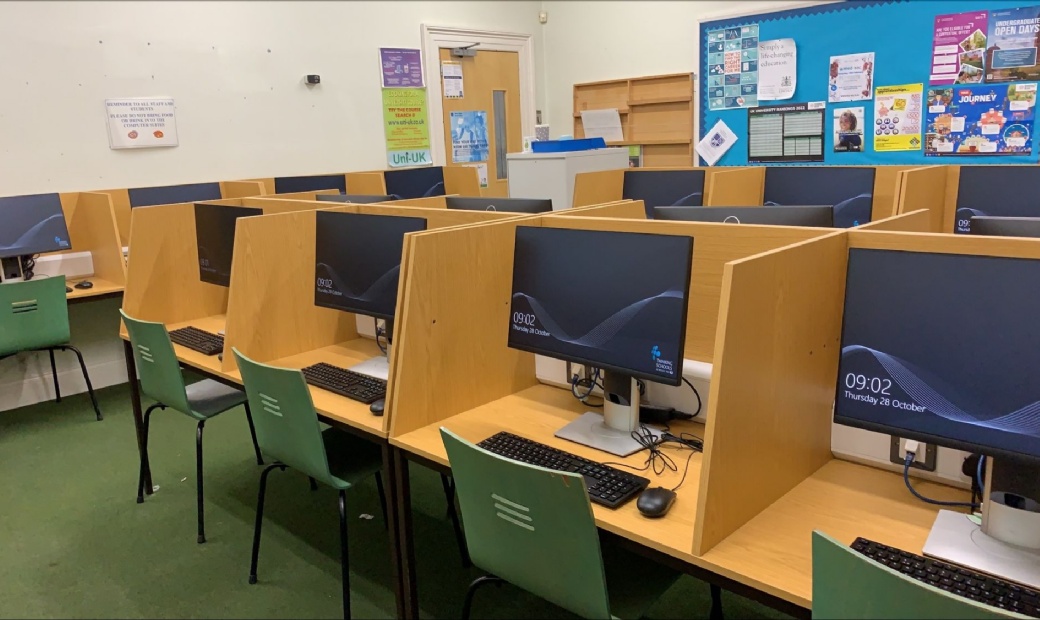 Over half term, our Technology department installed 22 brand new Dell PCs into our 6th form computer suite.
The computer itself is attached directly behind the monitor, clearing up valuable space on the desk which the students can use as a workspace. The new machines all have the full Adobe Creative Suite, including Photoshop and InDesign, so our Art and Design students can work on projects outside of their classes.
Rather than being thrown away, the old machines will be sent to Portsmouth to be used in another TSAT school. This sharing and recycling of IT hardware significantly reduces the amount of IT equipment thrown away by schools.