A Level Art Trips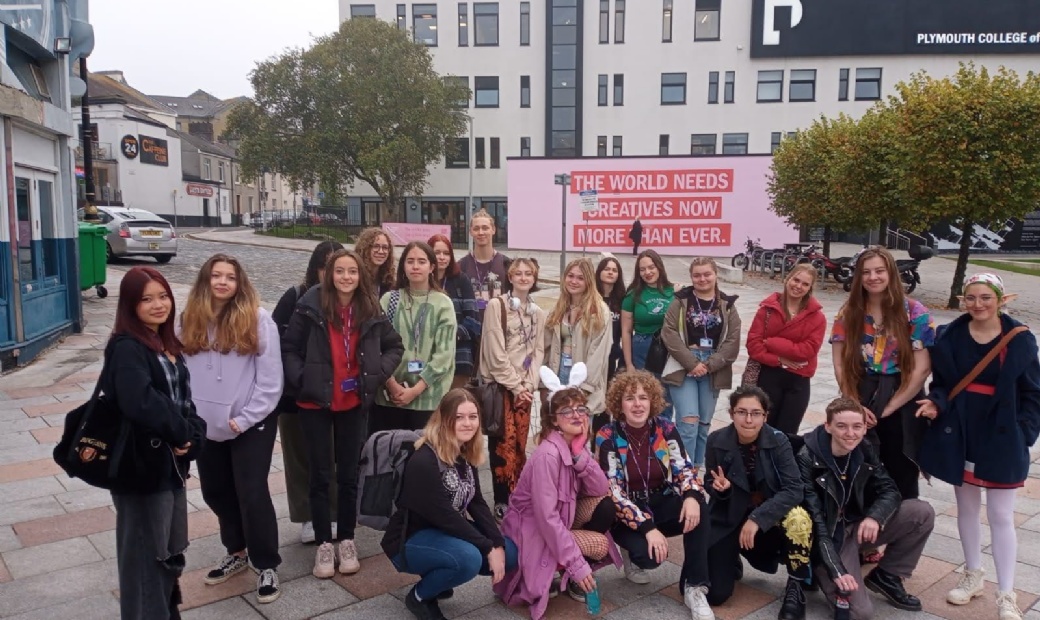 On Friday 15/10/21 both Year 12 and 13 Art students experienced a valuable snapshot into both established and up and coming organisations within our city. The day allowed our students a deeper understanding of career paths they could follow if they decided to take their creative practice beyond school.
First stop was Plymouth College of Art where Hannah Rose, the curator and organiser of MIRROR, their exhibition space, gave our students a valuable insight on what it means to curate a space and to work with an artist through a project from conception to completion. We were then given a tour of their stunning facilities and met with incredibly passionate tutors from courses ranging from print-making, to interior design and introduced to the Fab-Lab where 3D printing occurs.
Next we went across the city to visit KARST where the director explained how the gallery had been established by local artists. Ben Borthwick explained how many developing artists work in KARST's studios where they have regular meetings to discuss the development of their work, forming unique structured environments for young artists to find their feet in the contemporary Art scene.
From KARST we moved across Union Street and saw a very different up-and-coming exhibition and events space which is firmly rooted in supporting the community. Leadworks is a relatively new organisation part exhibition space, part community hub and foodbank, which is where many local artists have the opportunity to showcase their work in themed or solo shows.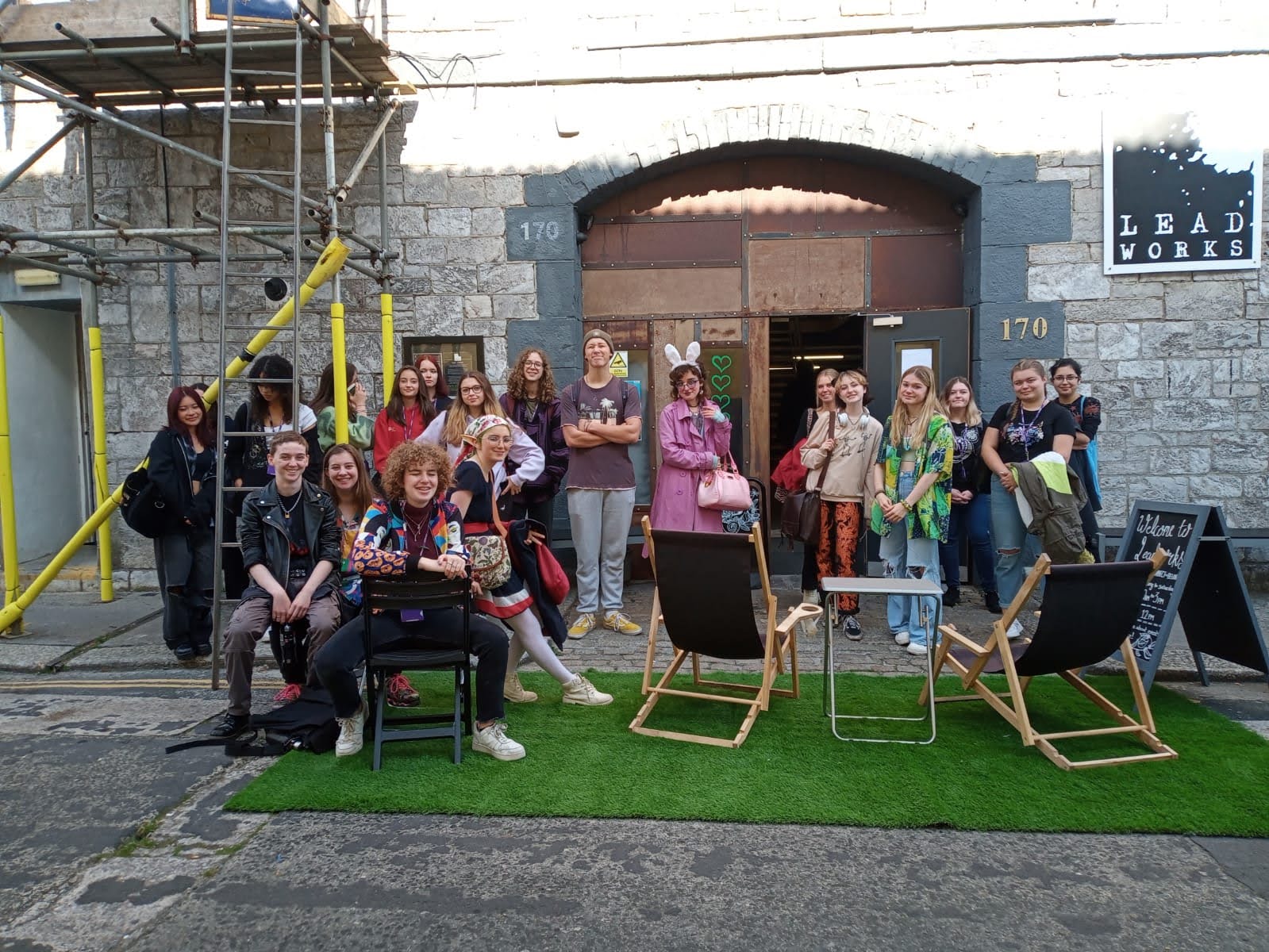 On Wednesday we were invited to a public taster day at The Printery on Mutley Plain where students were introduced to a range of print-making techniques and approaches. This was incredibly valuable as it opens up many options for working with the Printery if students choose to develop their print-making in their Personal Portfolio project, allowing them to use industry standard techniques and machinery. We are excited to see how our students will make use of this amazing resource on our doorstep as they move through their A Level course.