A big thumbs up from the students for the Catering Team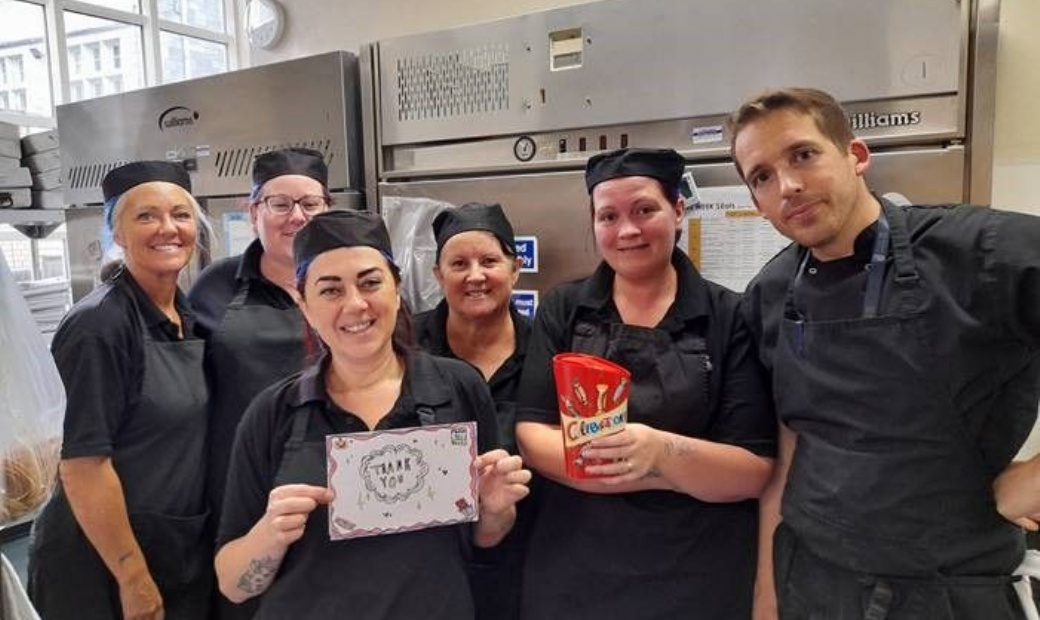 Our delighted catering team has received a thank you card from our year 7 students this term.
Joining a new school is always daunting, with unfamiliar classrooms and corridors. The catering team have always been the friendly face, providing home-cooked food and snacks making break and lunchtimes as comforting and homely as possible. A place for students to relax and talk about their day whilst tucking into familiar, fresh dishes. The catering team provide a large array of choices for the students to ensure there is something for everyone.
The team were absolutely delighted today when they received a hand made card and box of chocolates from one of our lovely Year 7 students, for all the delicious food they have provided this term. Thank you so much!
If you would like to see what menu choices are on offer, please take a look at our school canteen page.