Black History Month 2021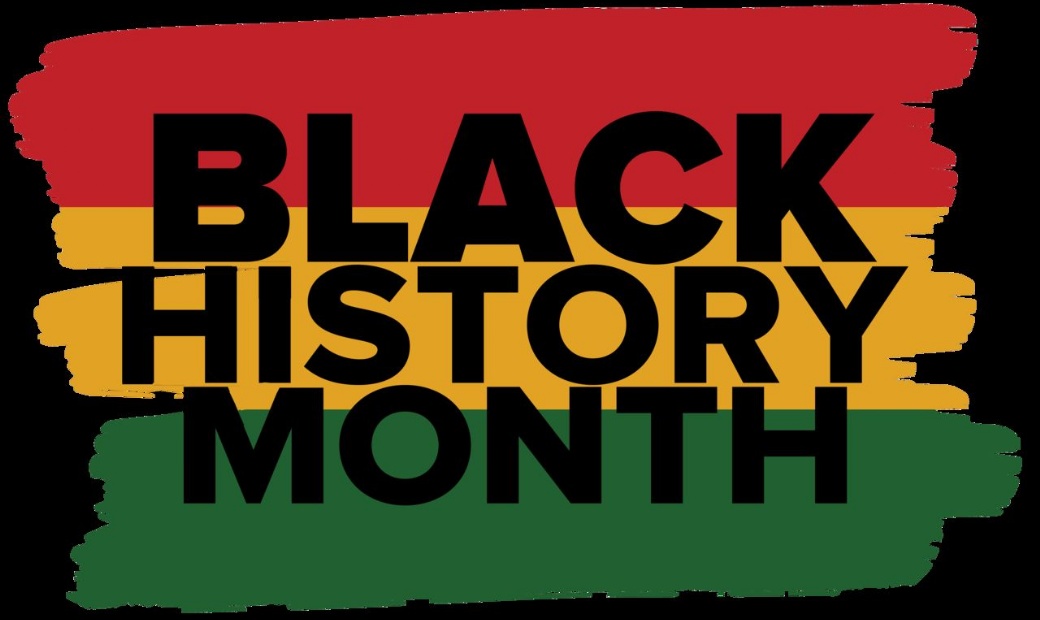 In support of Black History Month (BHM) 2021, PHSG, Thinking Schools Academy Trust and our student led, Equality and Diversity Team are launching a number of activities for students to take part in throughout this month.
We hope the activities will inspire new conversations to be had around acknowledging our multicultural society.

This year's theme, "Proud to be", is focused around identity, diversity and inclusion. This is a time to explore and encourage our school community and students to speak up about what they are proud to be within themselves, their school, families, and own communities. The campaign aims to make Black History Month 2021 personal and unique to everyone, focusing on how we're all making history all the time in our own ways, as well as the contributions and achievements of Black people throughout history.
Art Competition: Launches: Monday 4th October. Closes: Friday 22nd October
This year's theme is "Proud to Be". We invite students across our schools to portray what they are proud to be. For example, Proud to Be Black, Proud to Be Brown, Proud to Be Black & LGBTQ+, Proud to Be Me.
This Black History Month Art competition is run by the Trust, and it gives our students a chance to use the Trust's platforms to showcase their artistic talents and celebrate black people in both modern and past history that are important to you and who inspire you.
LAUNCHES: Monday 4th October | CLOSES: Friday 22th October
Prizes:
1st place- £100
2nd place- £50
3rd place- £25
Also, a 'Peoples Choice' Award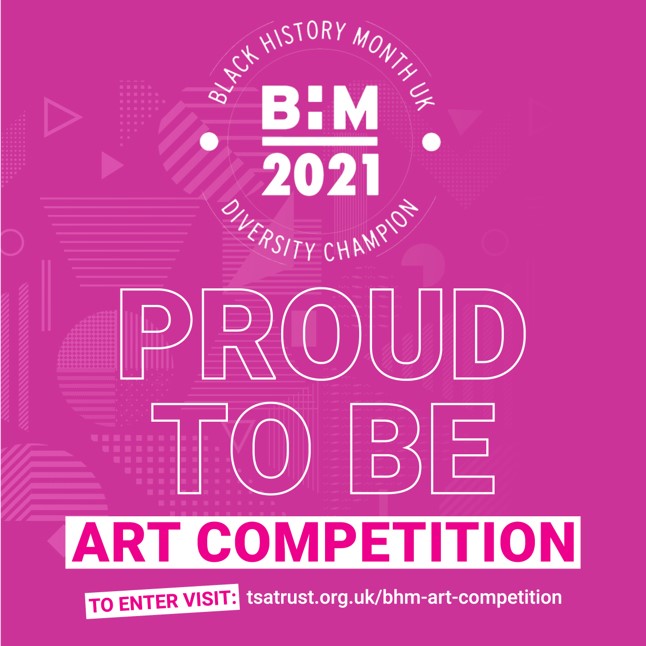 Ready to enter? Here's what you need to know:
Create a piece of original artwork on the theme of: "Proud to be".
Submit your artwork by Friday 22nd October 2021.
A judging panel made up of Trust Teachers will select their favourite pieces. All pieces submitted will feature in our online show.
Awards will be announced online from Tuesday 2nd November 2021.
Artwork can be submitted as an individual project, a group project or a class project.
Accepted Media Includes:
Paintings/Drawings/Collage.
Photography (digital, black & white, colour).
Audio/Video (animation, documentary, narrative, radio) Limited to 2 minutes.
Graphic Art (drawing, painting, computer graphics, etc.).
3D (papier-mâché, sculpture, quilting, etc.).
Written (poetry, script, spoken word, comedy).
How to submit your artwork:
Please submit original work.
One entry per person.
If you have made a physical piece of work (such as a painting) please email a clear photo of your artwork for judging to admin@thinking-creative.com.
Entries must be submitted with a short paragraph explaining why you have chosen to create your representation this way and how it reflects the "Proud to be" BHM message.
Content: All artwork must be made by students and recognise the theme.
Audio/Video: Entries are limited to 2 minutes. Please email video or audio files: admin@thinking-creative.com
Art competition Website click here
Social Media Day: Thursday 14th Oct
We are asking for our PHSG Community to take to your social media on the Thursday the 14th October and share with your networks your own "Proud to be .."
Example Post:
"In honour of #BHM2021 I am proud to be sharing BHM with our PHSG students"
#proudtobeTSAT #weareone
Feel free to include photos and hashtags on all your posts.
Equality and Diversity Notice Board
A display board organised by the Equality and Diversity group in the Library will celebrate campaigners and key moments throughout Black British History
Please take a moment to take a look and reflect on events and experiences that have unfolded throughout time.
BHM Virtual Book Club
Each week a reader from one of our Hubs will review a recommended title and share their reflections with the trust in a weekly news update: Here are the books that will be reviewed.
On Race, Identity and Belonging -Afua Hirsch
Black and British: A Forgotten History - David Olusoga
On Race, Identity and Belonging - Afua Hirsch
The Windrush Betrayal: Exposing the Hostile Environment - Amelia Gentleman
Natives – Race & Class in the Ruins of Empire – Akala
We will also be including posters around the school of worldwide Historic Black Icons and our Head Student Team will be conducting an Assembly to celebrate campaigners and key moments throughout Black British History. There will also be activities taking place throughout the school and within classes.
We look forward to celebrating BHM with you all.