Success for Rosie and Lili in Fashion Icon competition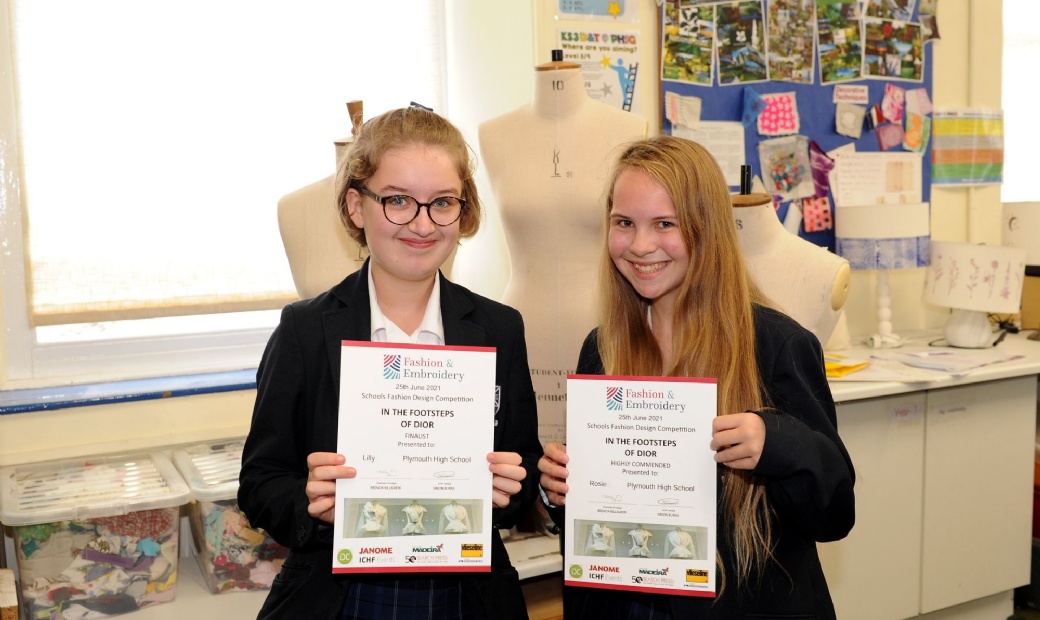 Back in 2019, students who were participating in the Textiles club, took part in the Fashion Icon competition sponsored by the sewing studio.
One student, Rosie, Year 11, was awarded with a highly commended certificate and a £5 search press voucher for the work submitted.
Lili, now in Year 11, was made a finalist and was asked to make the dress in which she designed in response to the brief. After participating in the final Lili was awarded 3rd place and provided with a certificate, a £10 voucher for search press and a bag of goodies by vlieseline.
Both students are now in the final GCSE Textiles year.
Well done to Lili and Rosie!