PHSG Open Day, 21st September booking information- SESSIONS ARE NOW FULL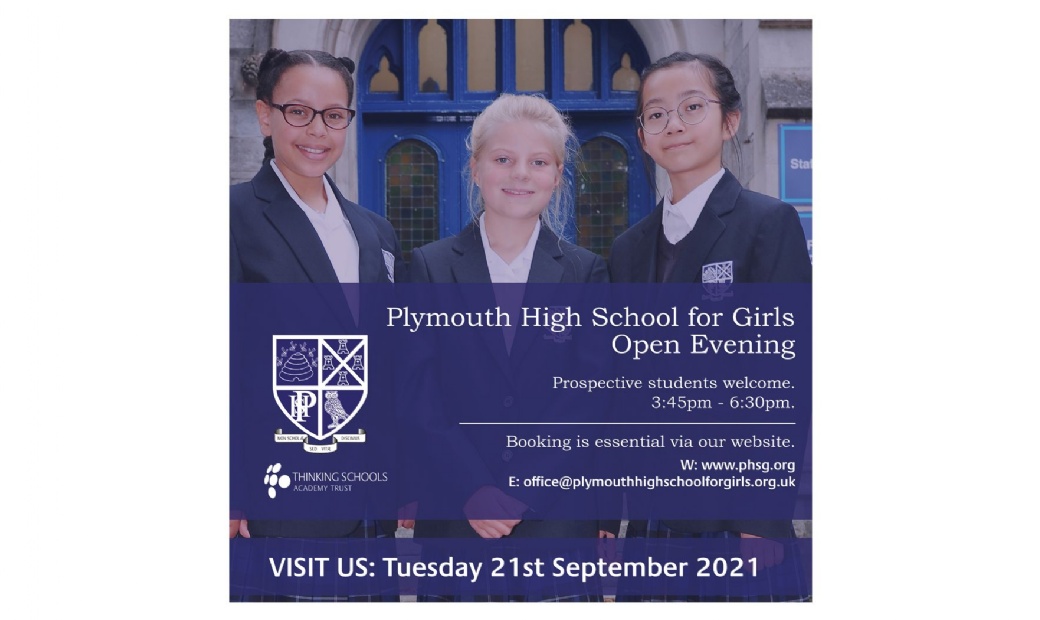 Details on how to book onto the School's Open Day have been released.
If you are a parent of a prospective Year 7 parent and would like a tour on our Open Evening, please read the following carefully.
We are delighted to invite Year 7 prospective parents and students to our physical 'Open Evening'. The event will take place in group sessions on Tuesday, 21st September with tours starting at 15.45pm, 16.30pm and 17.30pm.
Booking is essential: to book a place you will need to click on the button below. Please limit the number of people attending where possible as we only have a limited number of places available. Spaces will be given on a first come, first served basis.
Unfortunately all of our sessions are now full. Further details on our Open Mornings will follow in due course. In the meantime, please feel free to visit our virtual Open Day below.
We will not be able to offer a tour without a booking, although we will be hosting Open Mornings later in September for those not able to attend on Tuesday, 21st September. Further details on these will follow afterwards.
Please note our Open Evening is for prospective Year 7 parents only.
Unfortunately, there is no parking on site, although there are many near-by public car parks available.
We look forward to seeing you on Tuesday, 21st September
We also have out virtual open day for parents and students who are unable to attend this event.