Year 7's turn their ideas into products in their Resistant material classes.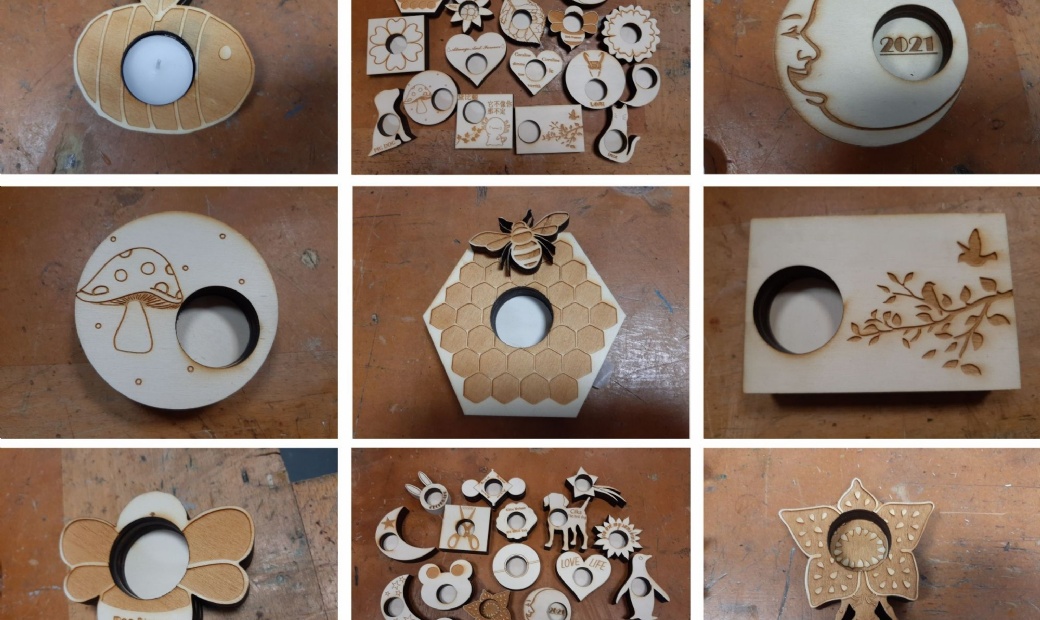 Year 7 have had a really productive time this term in Resistant Materials learning new CADCAM skills and workshop skills.
This term our Year 7's have been primarily concentrating on the practical element of Design and Technology and have been honing their skills in different techniques to produce their designs.
They have been amazed at seeing the laser cutter in action and have confidently used hand tools and machinery in our workshop room.
They have seen the differences between producing things using CADCAM and by hand and have appreciated that both ways have different positives and negatives.
Most of all they have shown tremendous enthusiasm for learning and trying out new things, as can be seen with the feedback from the students below.
We are looking forward to welcoming our students back in the new term to expand their skills even further and introduce them to even more techniques using our latest equipment.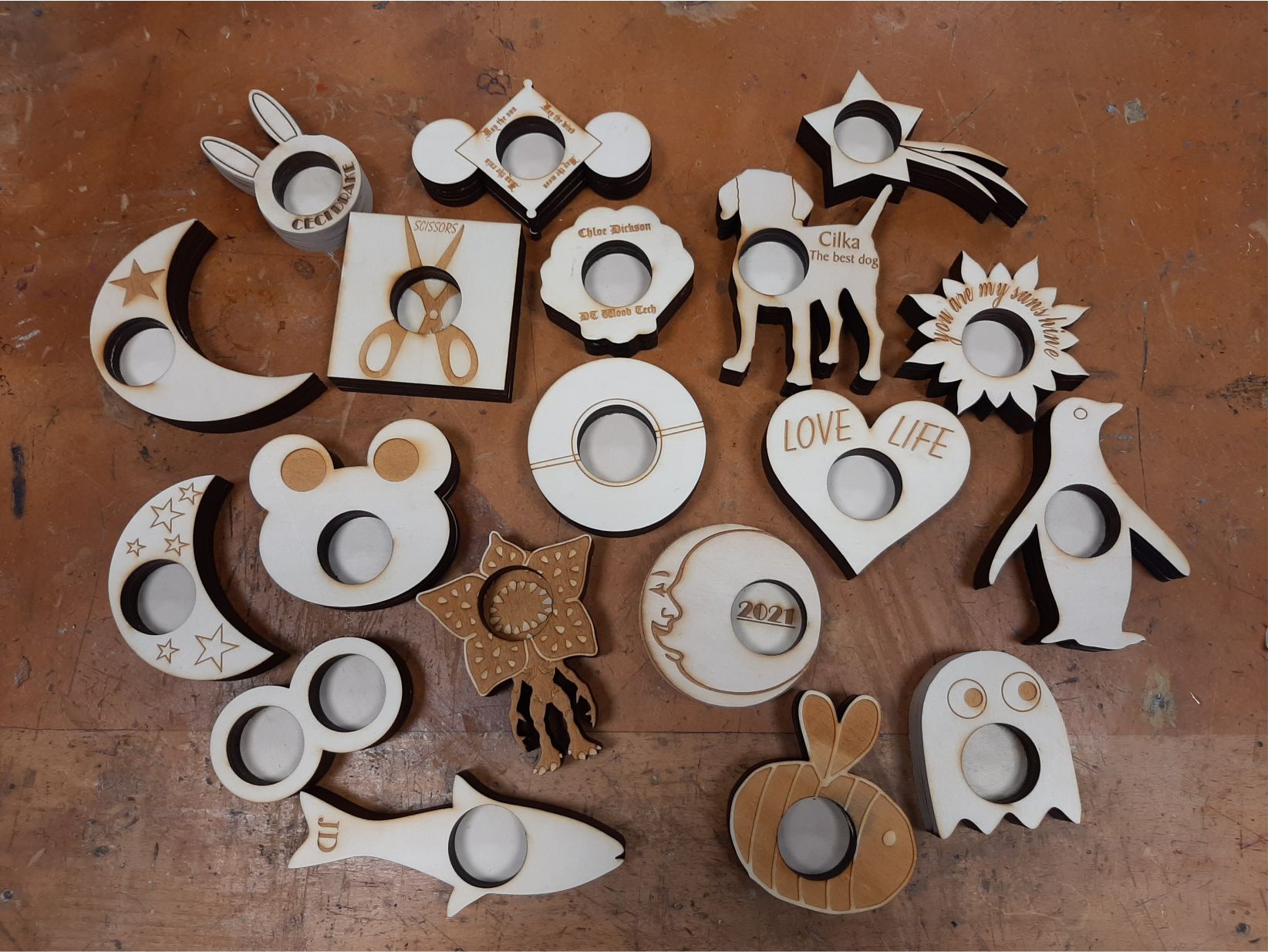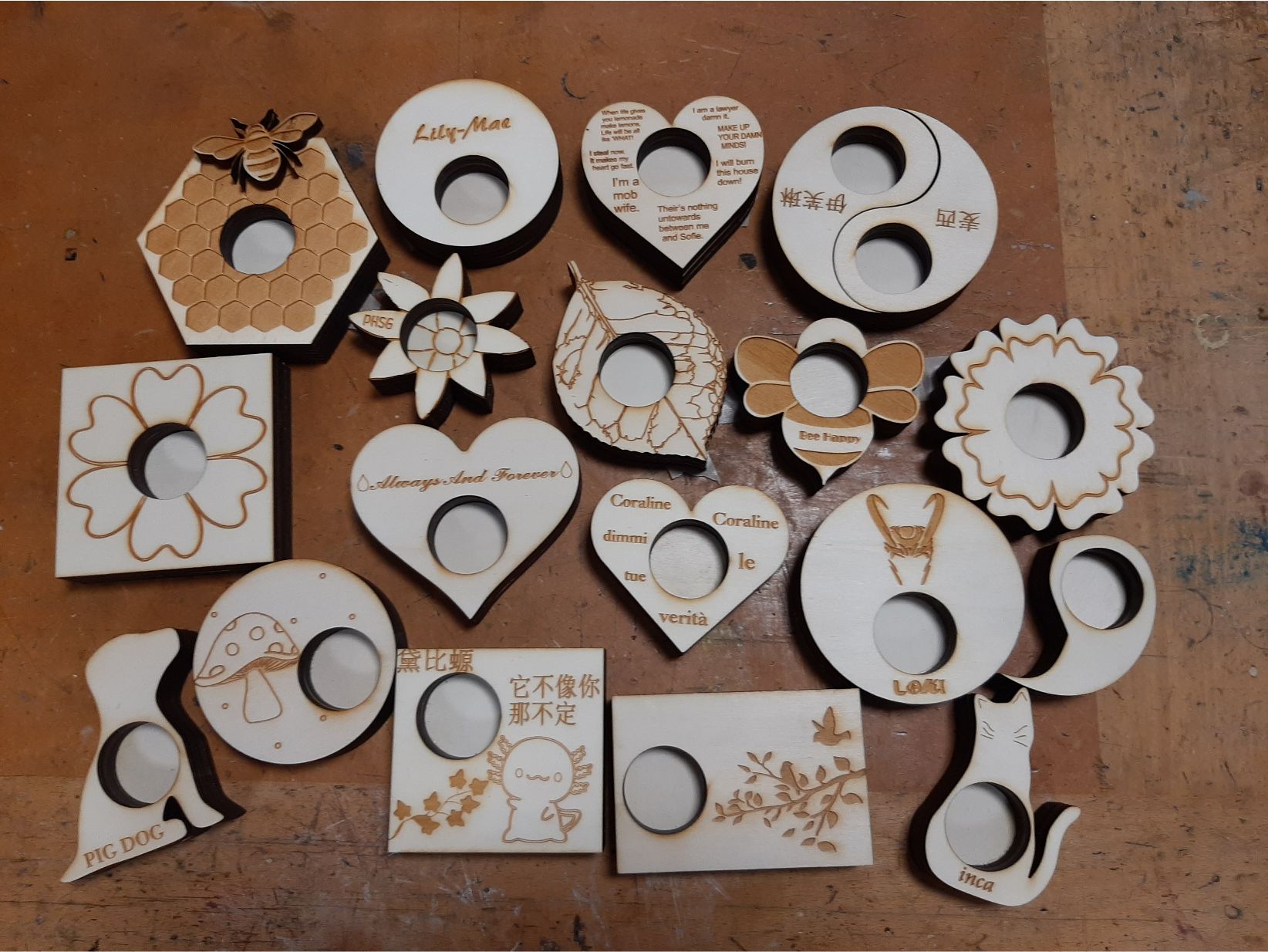 Isla C:
I really enjoyed wood tech, it was fun to use CAD/CAM to design my candle holder and then seeing it cut was amazing. I liked seeing what I had done in 3D and being able to use it.
Lily A:
I enjoyed designing the candle holders and the creative aspect of it. While doing the jewellery box, I enjoyed sawing and cutting the wood and making the box all by myself.
Ruby E:
I absolutely loved making the trinket box since I had never used some of the tools before. I really enjoyed challenging myself making the box and cannot wait for year 8 wood tech! I have had so much fun making the designs and the final product for my candle holder and trinket box is amazing.
Evelyn C:
What I have enjoyed from the shift to wood tech is that I was really excited to not only do practicals but also to work on the computers. I have really enjoyed making the candle holders and boxes with the class. Also, Mr Watson is a very good teacher and explained things very clearly and allowed questions to be asked. Even though this term has finished, I am still really glad that I finished it with wood tech as it was very fun!
Zuzanna B:
I have found this term of wood tech very enjoyable! The Jewellery box project was very unique and interesting because of how many steps we had to take before finally being happy with the finished product which was very rewarding.
Grace C:
I have found these projects really fun.

I have enjoyed making the candle holder because I have designed it and I do not think they would sell candle holders with the same words.

I liked making the jewellery boxes because it was fun doing most of the work by yourself and by hand.
Lucy B:
I really enjoyed the physical work with saws and chisels and the sanding machine and items of that nature as it was really fun and exciting to do hands on work. Thank you so much! I can't wait for DT next year!
Amelia B:
I have enjoyed my time in wood tech this year and felt supported by all staff. I found the candle holders and practical work enjoyable as well as our work on Coreldraw.