Fantastic work from Year 8 in Resistant Materials.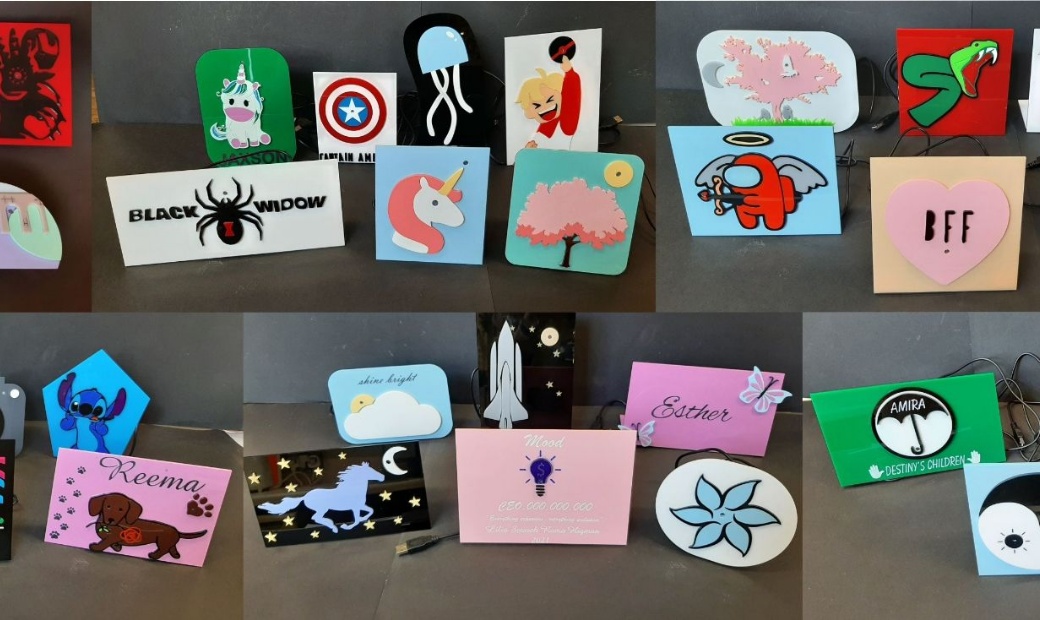 Year 8s have had a busy term designing and making USB lamps, and learning many new skills on the way.
They have learned to solder components into a PCB, draw designs in CAD software and use acrylic cement to assemble their finished lamps. We have had such a lovely, diverse range of final designs and students enjoyed the challenge this project offered. As a department we are used to giving feedback to our students but we also like to get some back! Here is a selection from this group of students:
Esther B:
I really liked the project, it was really enjoyable to design and create a lamp that can be used and can be very personalised. My favourite bit was creating the design on CAD and seeing it laser cut on the acrylic. The hardest bit was probably gluing the pieces together
Saffron H:
I really enjoyed DT this year I found that being able to choose your own designs was nice.
Freya B:
I really like how this project challenges us and tests our skills. I like that we can choose our own designs and build them all up ourselves
Adriana E:
I like how we can actually design and create something which I think is really fun.
Evie H:
I've really enjoyed doing this work, as it is different to what we did last year, which makes it more enjoyable because it widens our knowledge and experience.
Isla S:
I have really enjoyed tech for this term, not only do we have great teachers guiding and helping us, the task of making an LED light has been so fun. We've used different skills along the way, we had to construct the circuit board, design our image we wanted and stick together the final product. The outcome was really great and I'd love to do this again.