The Further Friday Club is a 'sweet' success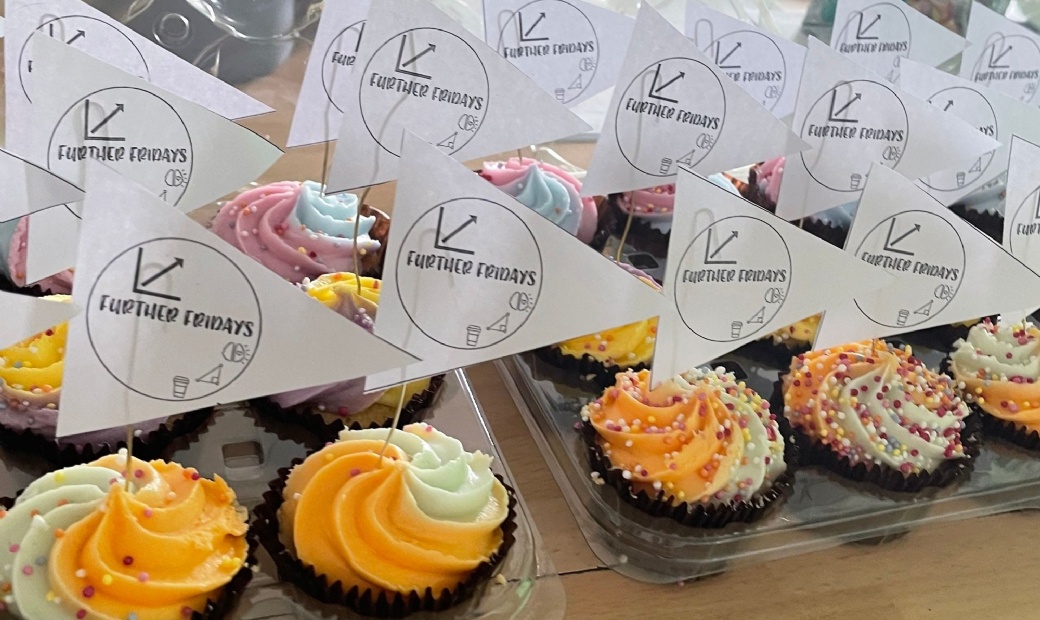 Further Fridays is a new Maths based stretch and challenge club, which is open to all Year 10 students (continuing into their Year 11).
The new Maths club meets every Friday lunchtime and is open to all Year 10 Students who are aiming for top GCSE Maths Grades.
They take a look at problems and skills from GCSE further Maths, improving on their GCSE Maths skills and going even further looking at some pre A level content and challenges.
This optional club is recommended to students who are looking to stretch their Mathematical ability with like-minded peers and is run by our Head of Maths, Miss Freeman.
To welcome the new students into the club, they were treated with some branded cupcakes for their first session.