PHSG Students take on the challenges of Dartmoor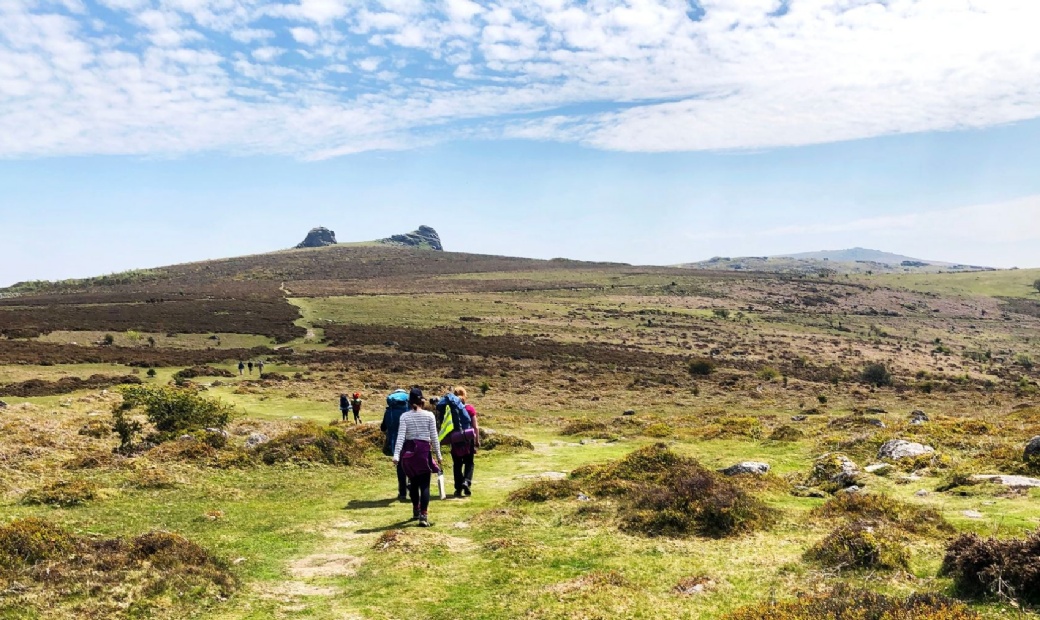 On Friday 28th, Saturday 29th and Sunday 30th May, our intrepid Year 10 Silver DofE students took part in their Training and Practice Expedition on Dartmoor.
After squeezing each teams 'group expedition equipment' (tents, stoves etc) into their rucksacks, the nine expedition teams started their ascent up onto the moor, focusing on safety and navigation. After 'summiting' a number of tors the teams eventually made it to their valley campsite south of Widecombe in the Moor where they duly set up camp, cooked their evening meals, did some route planning for days 2 and 3 and had some 'down time' to rest their worn out feet!
After an early start on Saturday, the teams continued their training as they completed a circular walk on moorland surrounding the Widecombe valley – visiting a number of ancient Dartmoor settlements en-route including Grimspound as well as some of the beautiful tors to North-East of Widecombe such as Honeybag, Chinkwell and Bell Tors. After reaching the campsite, the teams were able to recover by having a paddle in the campsites stream, use the campsites 'luxury' showers and toilets, cook their 'gourmet' evening meals and enjoy the peace and solitude of the campsites wonderful valley views – all without a mobile phone in sight!
On Sunday morning, with increasingly tired and worn out bodies, the teams motivated themselves for the final push across their moorland route. With a focus on navigating using a compass, the teams practiced taking bearings as they linked a series of tors together as they journeyed across to the finish point near Saddle Tor to a rapturous welcome from their proud parents. With promises of visits to some well-known 'fast-food' outlets, Wi-Fi and their own bed, the students suddenly seemed re-energised as they began their journey's back to civilisation!
Well done to all the students who completed their training and practice expedition in preparation for their unaccompanied Qualifying Expedition on 11th-13th June. For more photos of the Year 10 Silver Training and Practice Expedition, please go to the 'gallery' section of the DofE/PHSG website.
Mr Payne – DofE Manager