Lilli, Year 9, advances into the top 10 of the National Fashion Icon competition.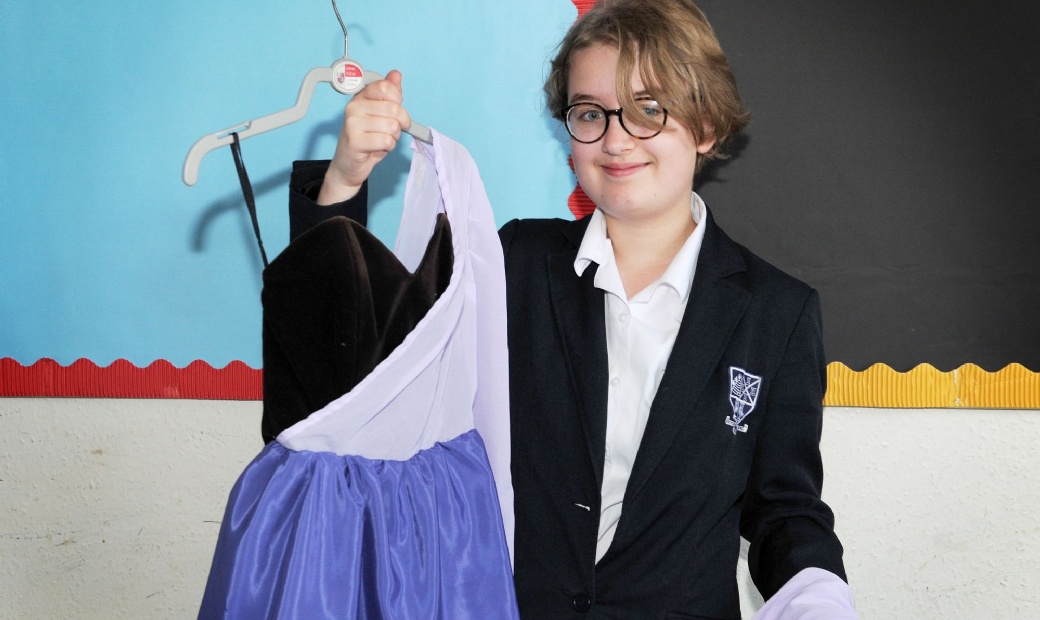 Lilli, Year 9, entry to Fashion Icon 2020 was selected as one of the ten finalists across the nation, whose designs were planned to be exhibited at The Fashion, Embroidery & Stitch show at the NEC which took place from 14 to 17 March.
Due to COVID lockdown this was delayed, however, Lilli recently took part in a virtual event where she presented her final dress to the judging team.
Prior to the competition, Year 9 pupils, who take part in Textile club at PHSG, completed a series of inspiring mood boards and design idea pages in preparation for the Fashion Icon Competition. Students were asked to look at top fashion designers and take inspiration for a modern day look. The theme captured the imaginations of the students and each submitted three pieces of work for the aged Thirteen to Eighteen age group categories.
From Lilli's initial idea drawing, she went about constructing her design in fabric using complex pattern drafting skills as well as high skilled manufacturing techniques, all to an incredibly high standard. She worked tirelessly to complete her outfit which she showcased in the online event on Friday 25th and will be modelling on the catwalk at the National Event rescheduled for March 2022.
After two rounds of intense judging, we await the result from the competition. PHSG have their fingers crossed for Lilli!