Paul says farewell to PHSG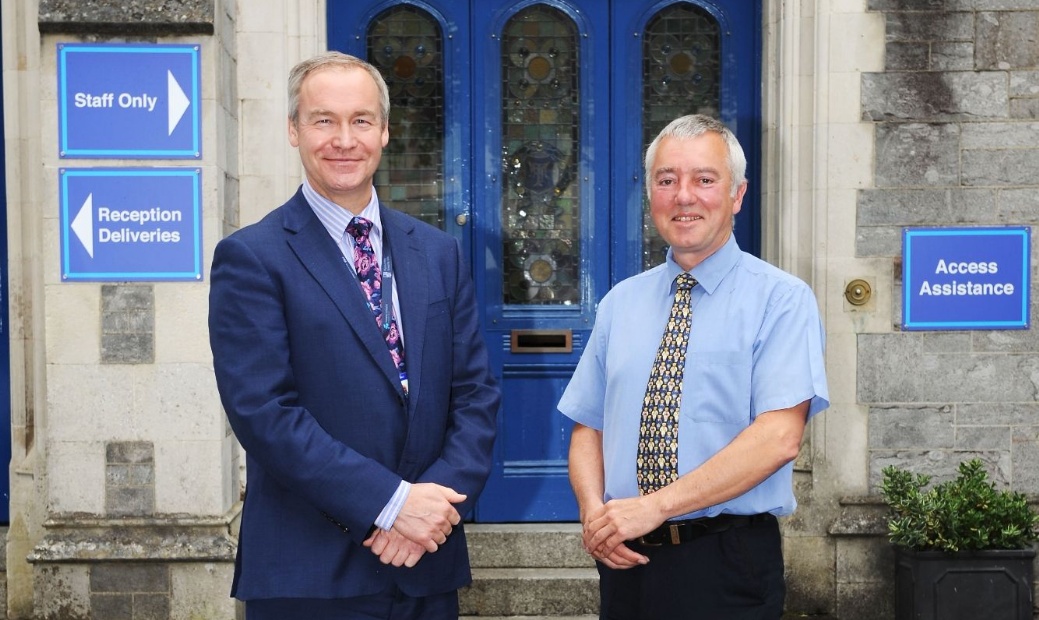 After 12 years of dedicated service, we say goodbye to our much loved Business Manager, Paul Renyard.
Mr Renyard has played a vital role in the smooth running of the school and more recently ensured the well-oiled transfer to Thinking Schools Academy Trust.
Mr Renyard has decided that now is the right time for him to hang up his calculator and concentrate on spending more time with his family and to enjoy a well-earned retirement. Mr Renyard will retire on the last day of term and we wish him well, he will be missed. Thinking Schools Academy Trust is responsible for ensuring seamless Business management at Plymouth High, so there will be uninterrupted support for the school.
Since September 2009 every day for me has very happily been a Plymouth High school day! Throughout, I have been fortunate to have had the opportunity to work as part of a genuinely caring and professional team. From deficit recovery to Lateral flow testing, project management to trust transition, clearing blocked drains to setting out chairs, the Business Mangers role has continually been an engaging and rewarding eclectic mix. However, the meaningful highlight has without doubt been my part in positively influencing the successful future of over 2000 young people. Keeping the school safely buoyant and influencing life experiences such as surfing the waves of Cornwall and the vibrantly rich warmth of Ghana, my time in support of our students has been a pleasurable vocation that I shall cherish for all time.