PHSG Staff Volunteering in the fight against Covid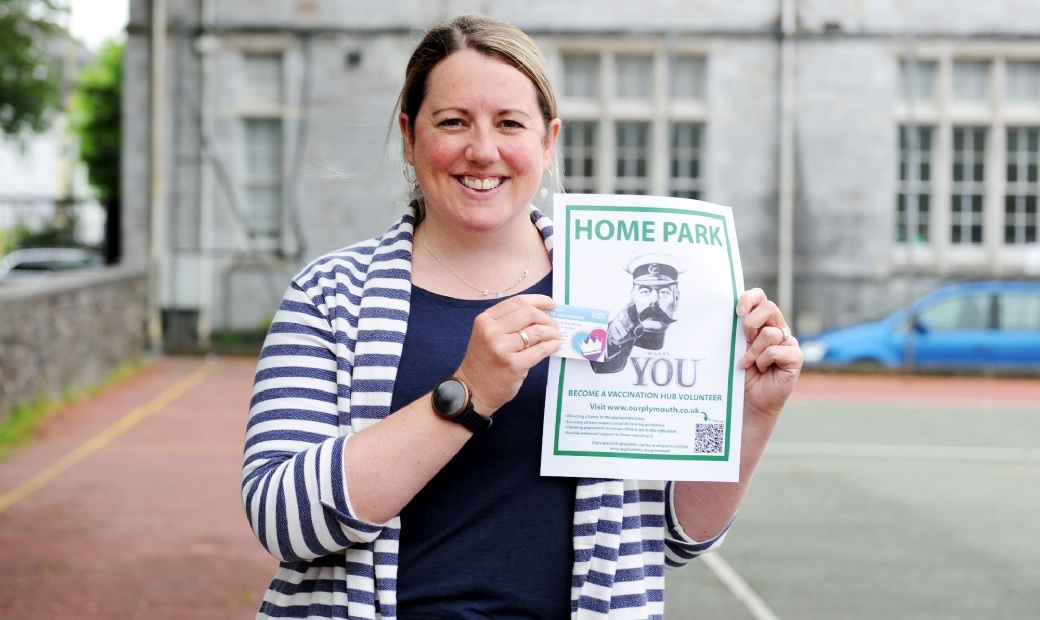 Both Teaching and Support Staff at PHSG have been volunteering as stewards at the Plymouth Vaccine Centres since the beginning of the year.
Zoe, our Geography Teacher and Head of Year 11 alongside Rachel, our Data Manager, has given up what little spare time they have to become a volunteer at one of the Plymouth Vaccine Centres.
As the country went into their third lockdown at the beginning of the year, PHSG continued its full time timetable as the Teachers and Students moved to online learning and the Support Staff had to move to remote working. Through all the challenges and increased workloads that Zoe and Rachel have endured over the past few months, this has not deterred their efforts. Zoe has recently been working the twilight shifts, 8pm - 12 midnight!, to help get the under 30's through for their first vaccines.
Zoe said:
The programme has made me feel like I have been helping our community and has empowered me to feel like I am practically helping with the fight against the coronavirus.
Everyone is looking forward to when day to day can revert to before the pandemic, especially the staff and students. With the Government delaying the final restriction lift and opening some centres to 'walk in' centres, Plymouth are still looking for more volunteers to help with this last push on getting the country vaccinated.
If you would like more information about how you can volunteer and what would be involved, please click on the link below:
https://ourplymouth.co.uk/volunteer-opportunity/covid-19-vaccination-program-volunteers-needed/