Hummingbird comes second in their first race of the season.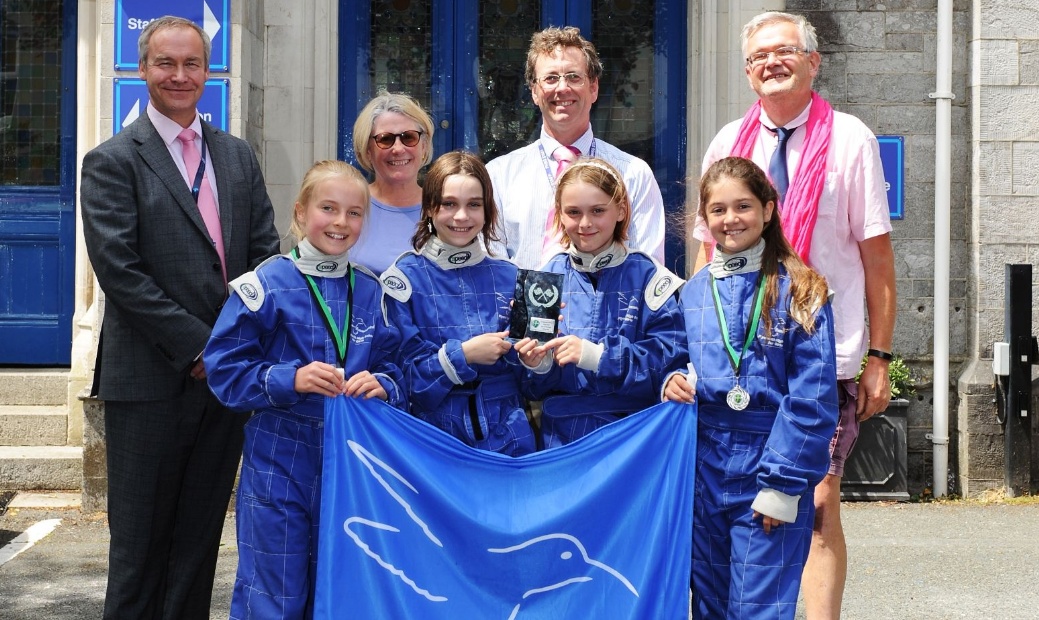 We are delighted to announce that our Hummingbird team won second place, earning them a position at Goodwood later this year!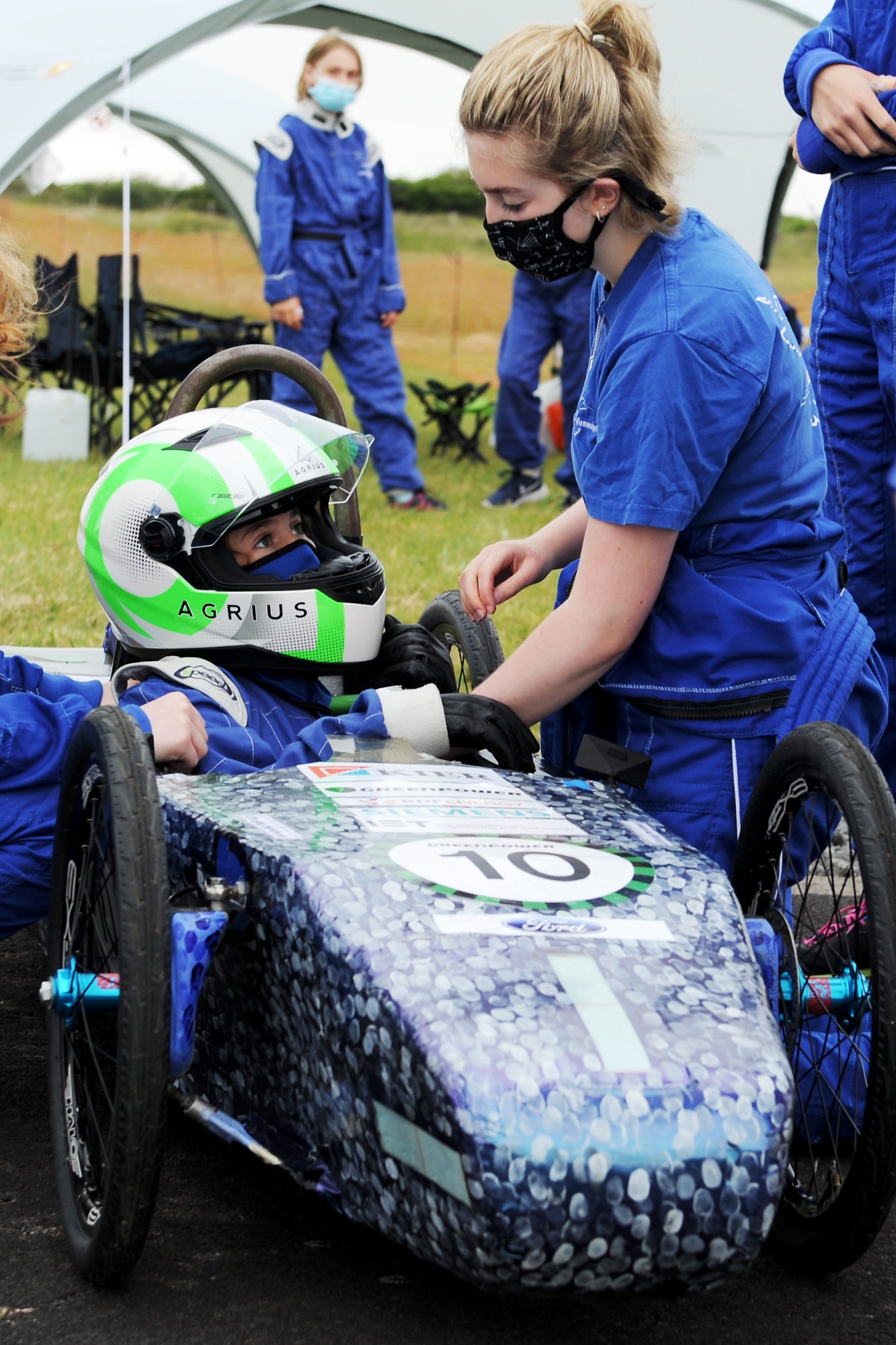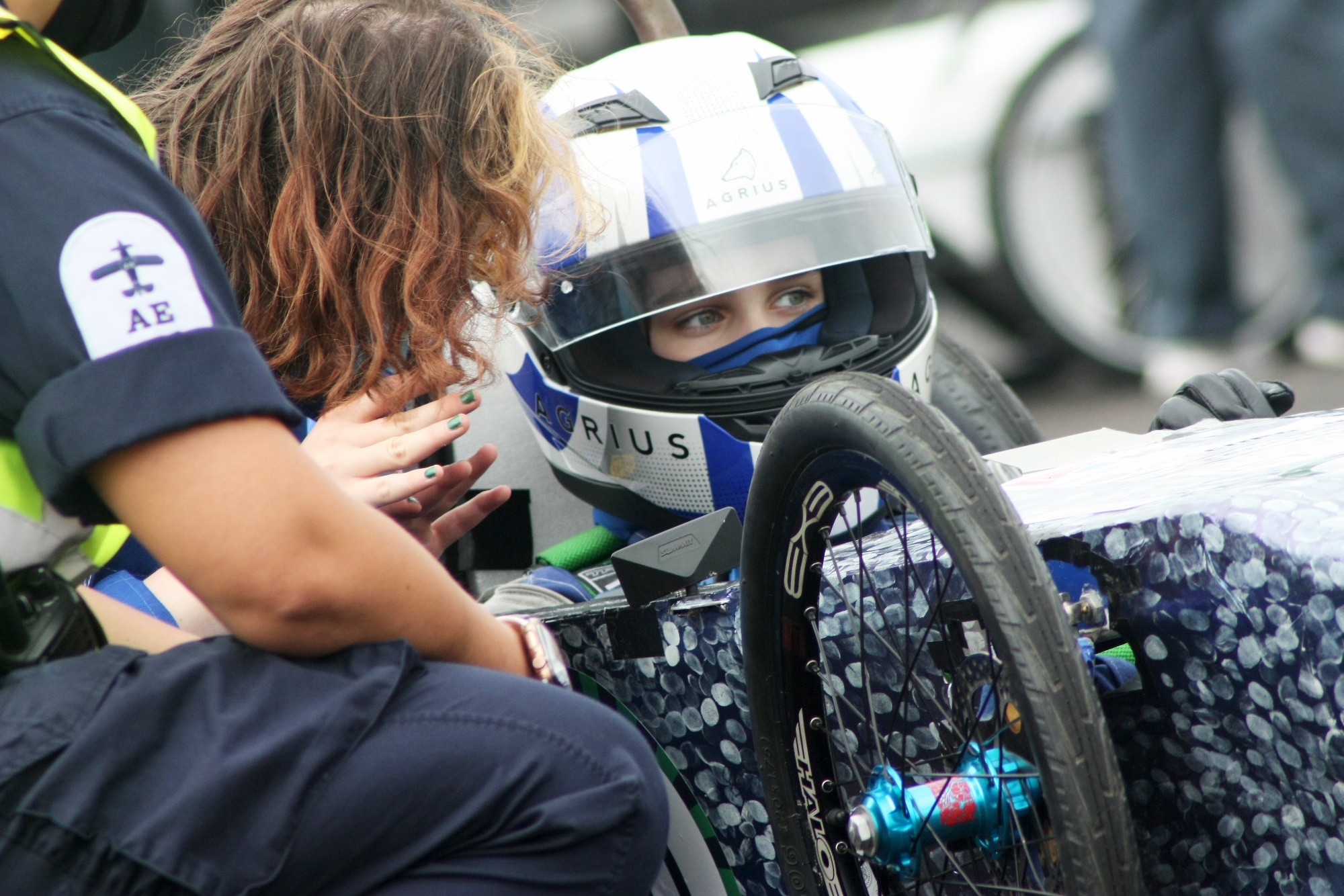 Since the students return after the Easter break, a restricted team have been working tirelessly to prepare Hummmingbird for her first race of the year.
Due to the Covid restrictions, only the Year 11's have been permitted to work on the engineering and performance of the car along with the new year 7 recruited driver's who took to the racetrack for the first time.
We are looking forward to the rest of the crew rejoining once all the Covid restrictions are finally lifted.
The event was run by the Greenpower Education Trust, a national charity promoting science, technology, engineering and maths (STEM), for teams of students aged between 9 and 25.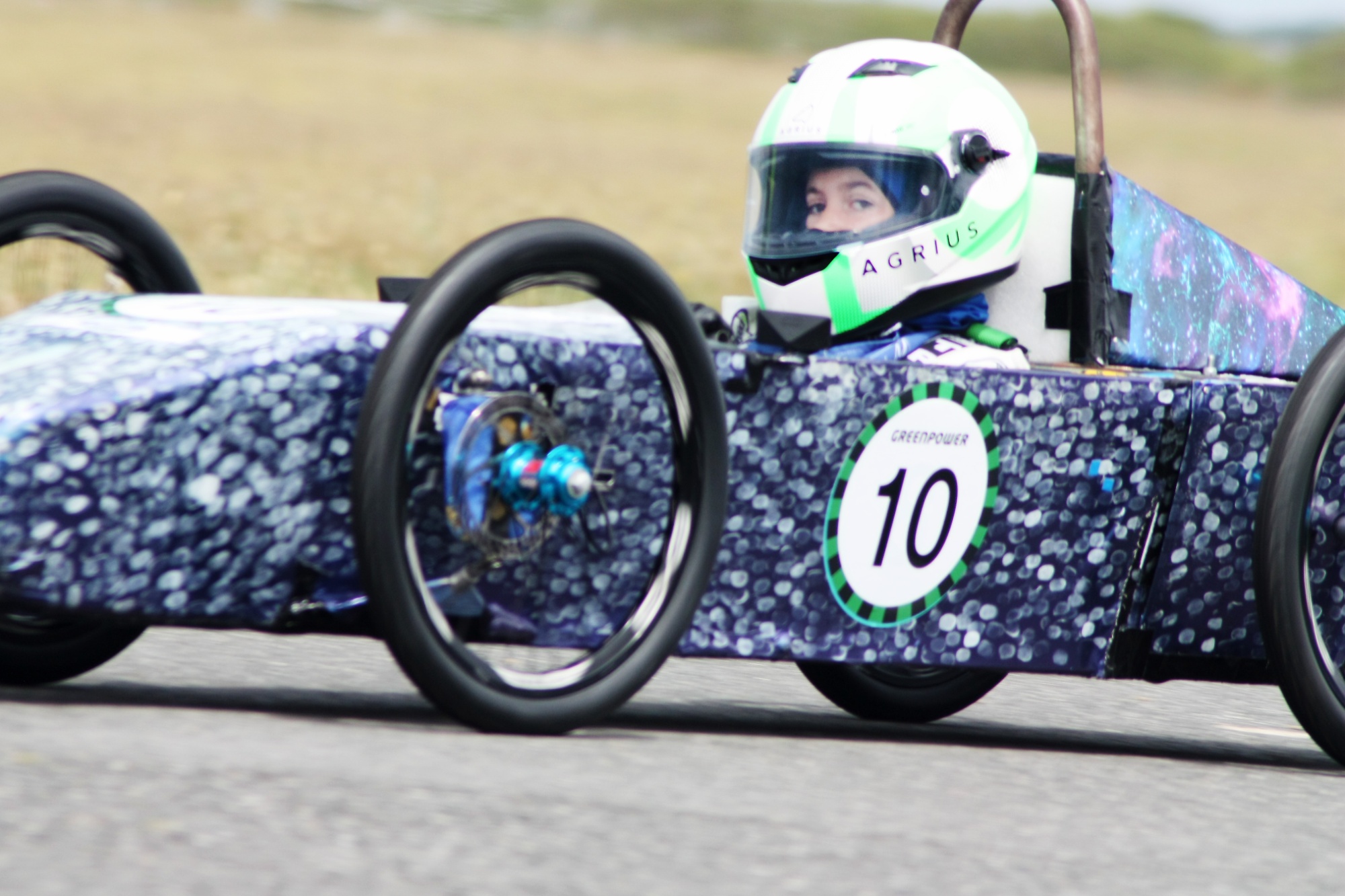 On Wednesday 16th June 2021, 14 teams from across the southwest pitted their skills against each other during the racing at the navy's Predannack Airfield, on the Lizard Peninsula in Cornwall, assisted by engineers from nearby RNAS Culdrose.
Factors the team have to take into consideration is the weight and shape of the car, with the drivers laying as low as possible to ensure Hummingbird remained streamline and ensuring they drove the car as smooth as possible.
The engineering team were careful to ensure no material was loose, the components were aligned and working correctly and stuck down anything that could flap around with precision.
The conditions of the track have to be carefully considered and the new drivers, along with the experienced pit and performance team had to judge how quickly they could go whilst using the least amount of energy whilst having to negotiate the corners and the most efficient way to overtake their competitors.
The communication between all the teams is paramount to Hummingbirds success, and this race was no exception.
The team quickly edged themselves into the top three with their biggest competitors Richard Lander Racing's two cars all pitting for the top three positions.
Hummingbird's dexterity to race on different surface conditions was a key component for this racetrack. This is something that our engineer's and design team keep in mind when designing Hummingbird. As a disused airfield the track was much bumpier than expected and this gave Hummingbird the edge which rewarded them with second place.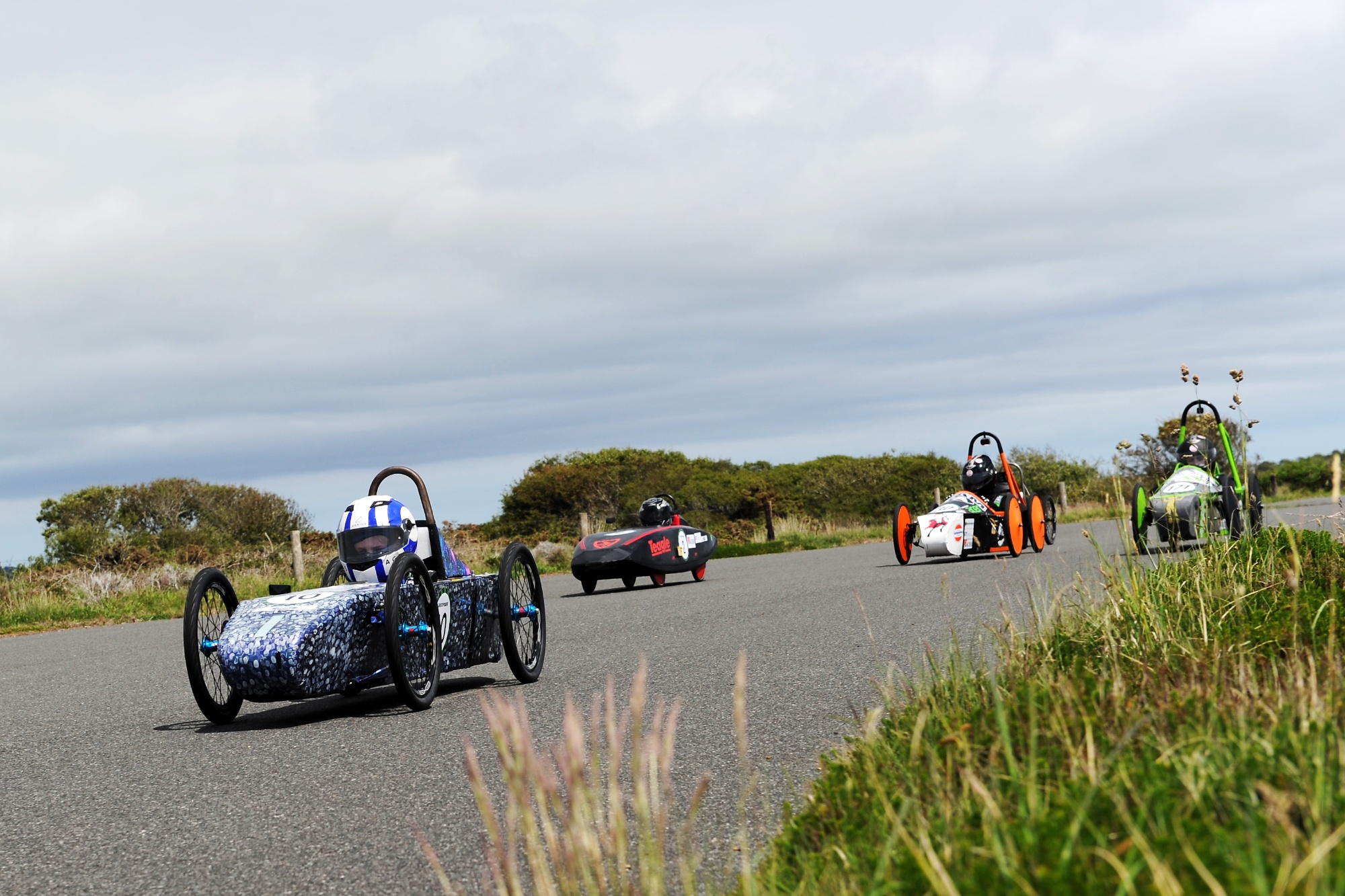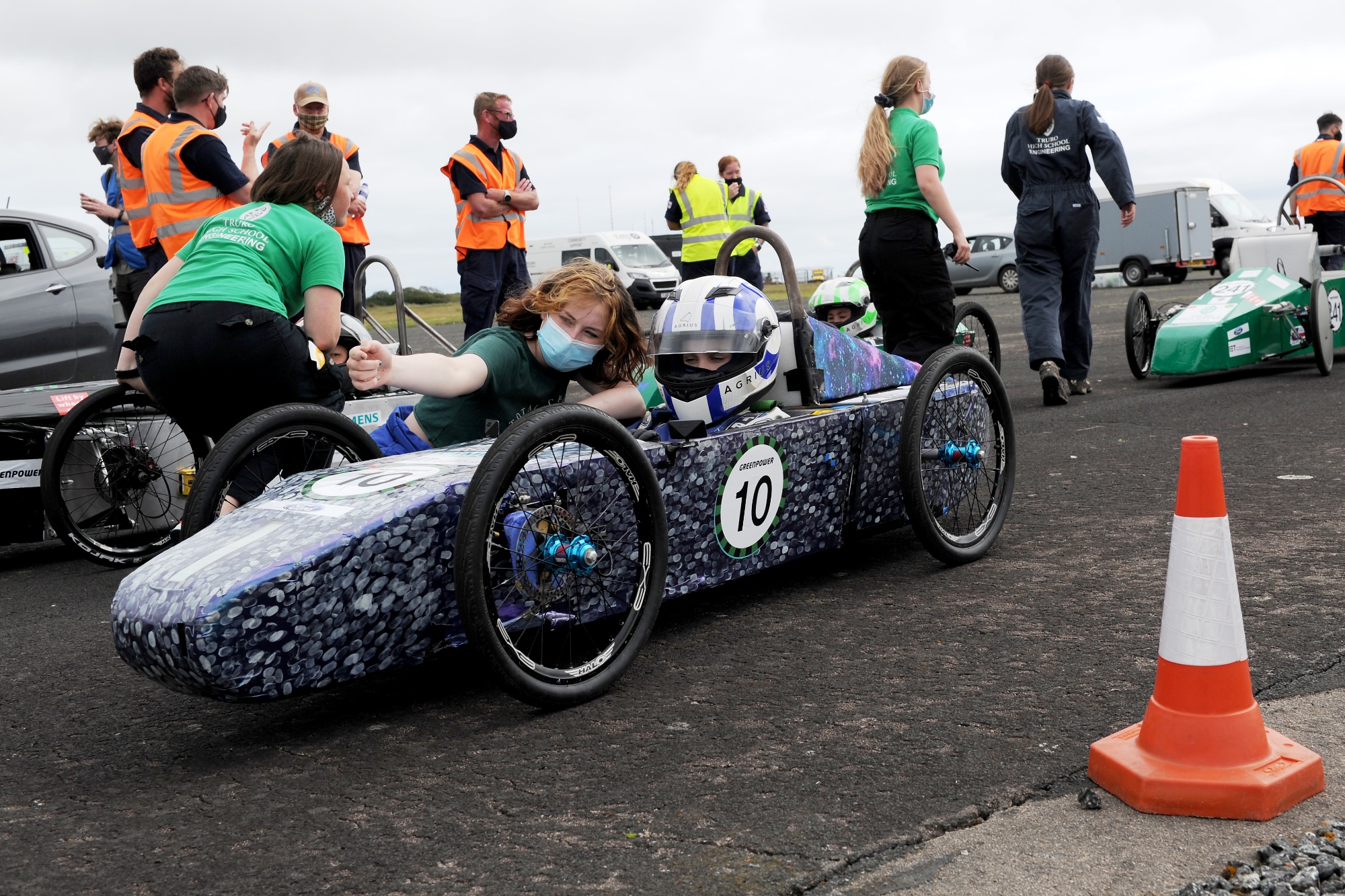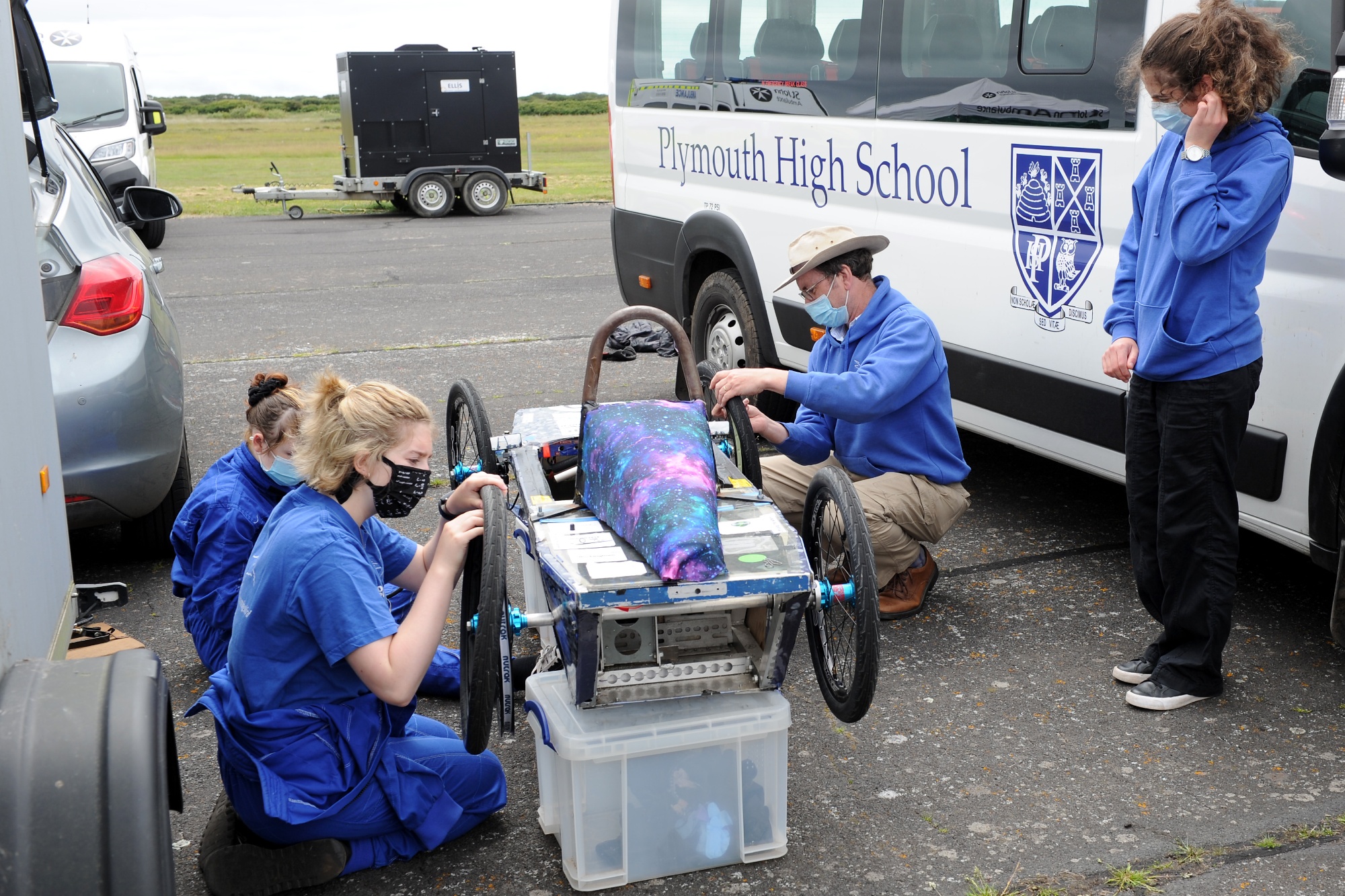 Prendannack Race Roles:
| | |
| --- | --- |
| Ellen | Y7 Driver |
| Lily | Y7 Driver |
| Holly | Y11 Pits |
| Josie | Y11 Pits |
| Lizzy | Y7 Driver |
| Annabelle | Y7 Driver |
| Ingrid | Y11 Performance |
| Hannah | Y11 Pits |
| Heloise | Y11 Communications |
| Phoebe | Y11 Communications |
| Ruby Rose | Y11 Pits |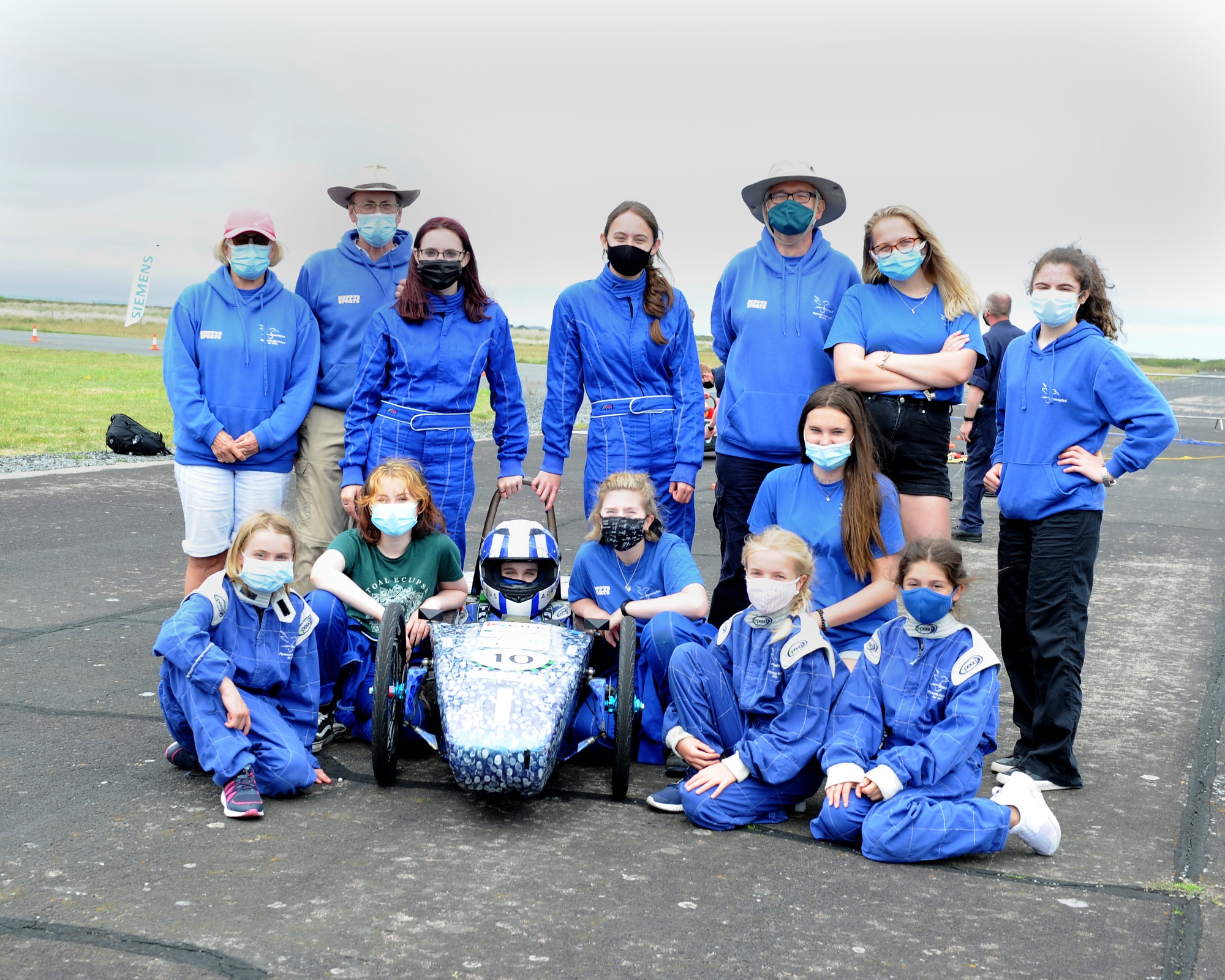 For more images from the day, please visit our gallery below: