Penny's double win!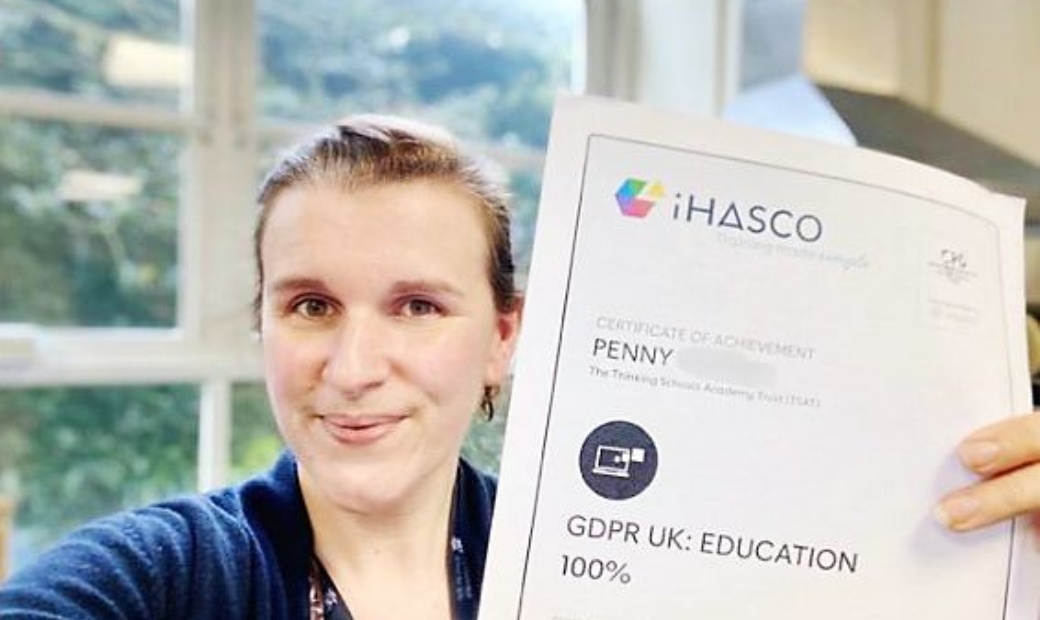 Not only has Penny, our Food & Nutrition Teacher, won the knowledge from the iHasco GDPR training but also a £100 Amazon voucher, what a result!
All staff at PHSG must undertake mandatory annual GDPR training as part of their role for working within the school environment. Our GDPR co-ordinator ensures that all staff are up to date with the latest legislation and training.
This year the PHSG training provider, iHASCO, launched a national online competition and a winner was selected for positing a picture of themselves and their certificate on social media. Our fabulous Penny was the lucky winner! Well done!