It's no white wash at PHSG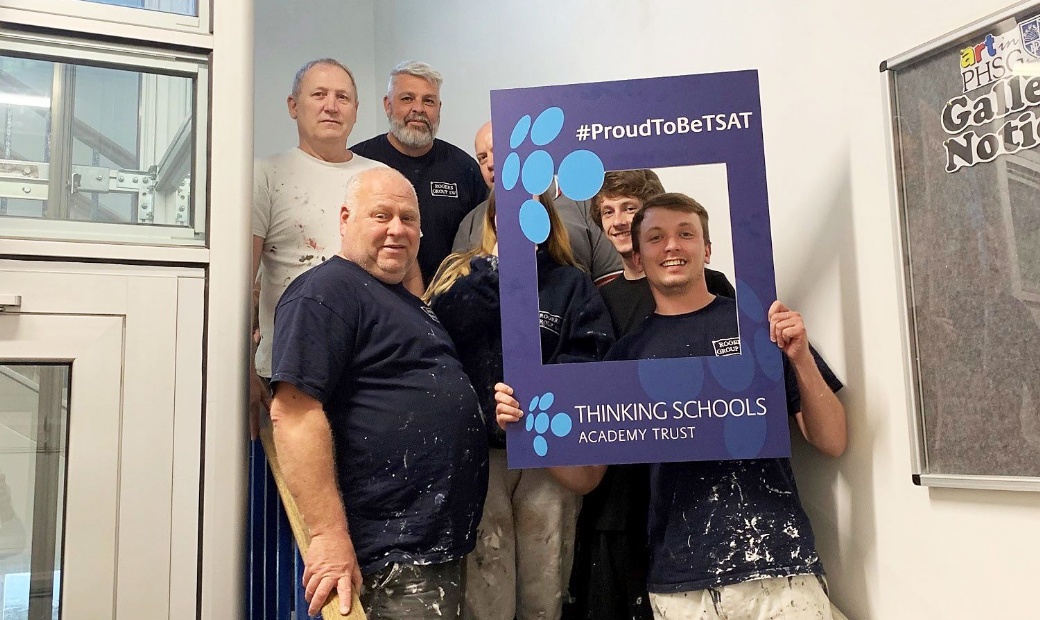 The latest drive to improve the school premises have taken place during the May Holidays with our TSAT Facilities Team partnering up with The Rogers Group to improve the Décor of the Annex Building.
A 30 strong team from local firm, The Rogers Group, have completed Stage One of the decorations. It's no mean feat, all the P's were put into practice: Preparation, Plastering and Paint.
It's only the start, but we hope you will start to notice the improvements. Despite all the hard work throughout the half term, it's only the tip of the iceberg for improvement works taking place at the school site. The project will continue in the summer holiday, with the completion of decoration and the laying of new flooring throughout the Annex Building and parts of the Main Building.
Along with working being undertaken in the Annex, 16 of our classrooms in the Main Building were upgraded with classroom speaker's, making the students learning environment more interactive and equipping our inspiring teachers with another medium to use when delivering lessons.
Exciting times ahead for PHSG and the students who will enjoy the improvements in many years to come.