Girl Power - Nothing can stop these Bronze PHSG DofE Expedition students!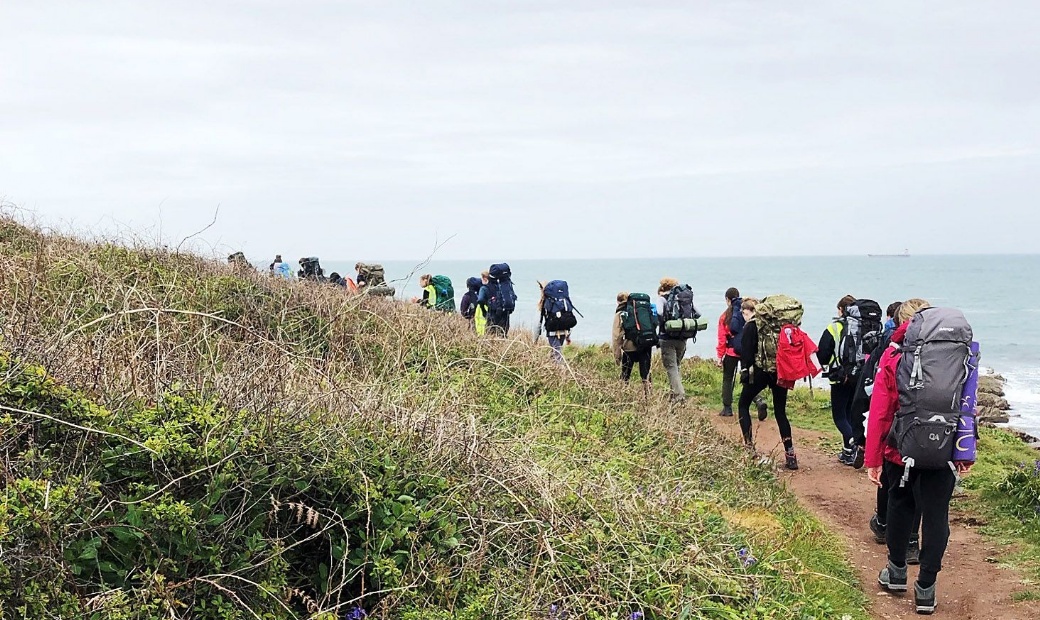 We are delighted to announce that DofE Bronze expeditions have been a roaring success with the final group successfully completing their expedition last weekend against the rather challenging elements.
Most students in Year 9 (101 to be exact!) have been enthusiastically taking part in the world famous Duke of Edinburgh Award Scheme at Plymouth High since September 2020. This has culminated in them taking part in a Training and Practice Expedition (May 1st/2nd and May 8th/9th) and then their Qualifying (assessed) Expedition (May 15th/16th and May 22nd/23rd). Whilst the weather was 'rather wet', the girls were absolutely fantastic. From learning First Aid, Route Planning and Navigation, Emergency Procedures, Road Safety through to a range of Campcraft skills such as cooking on a camp stove to putting a tent up – the girls learnt all the necessary skills to successfully prepare for and pass their Qualifying (assessed) Expedition. There were many examples of outstanding leadership and teamwork during the expeditions, with students looking after their teammates when the going got tough (big hills, heavy rucksacks, lots of wind and rain!).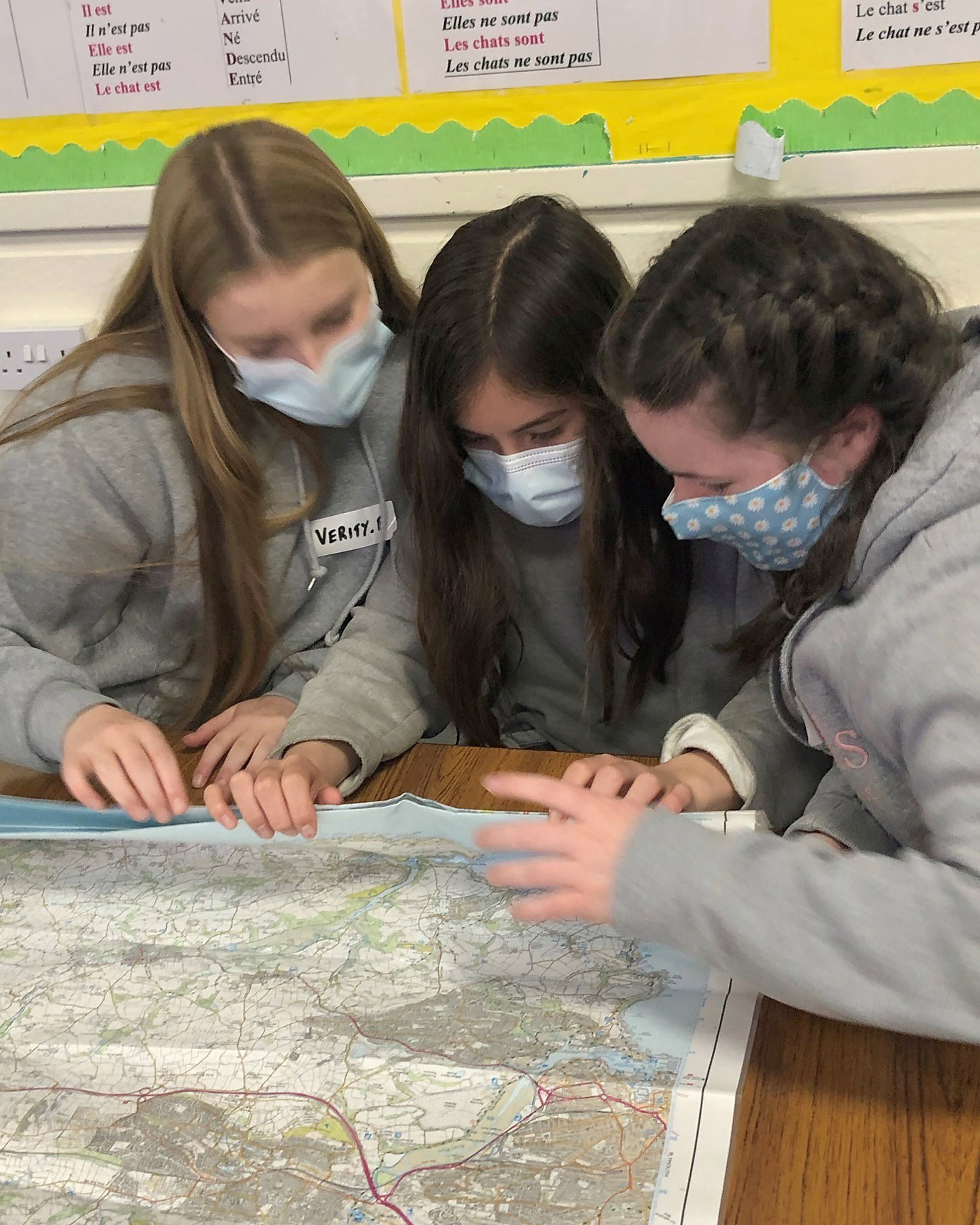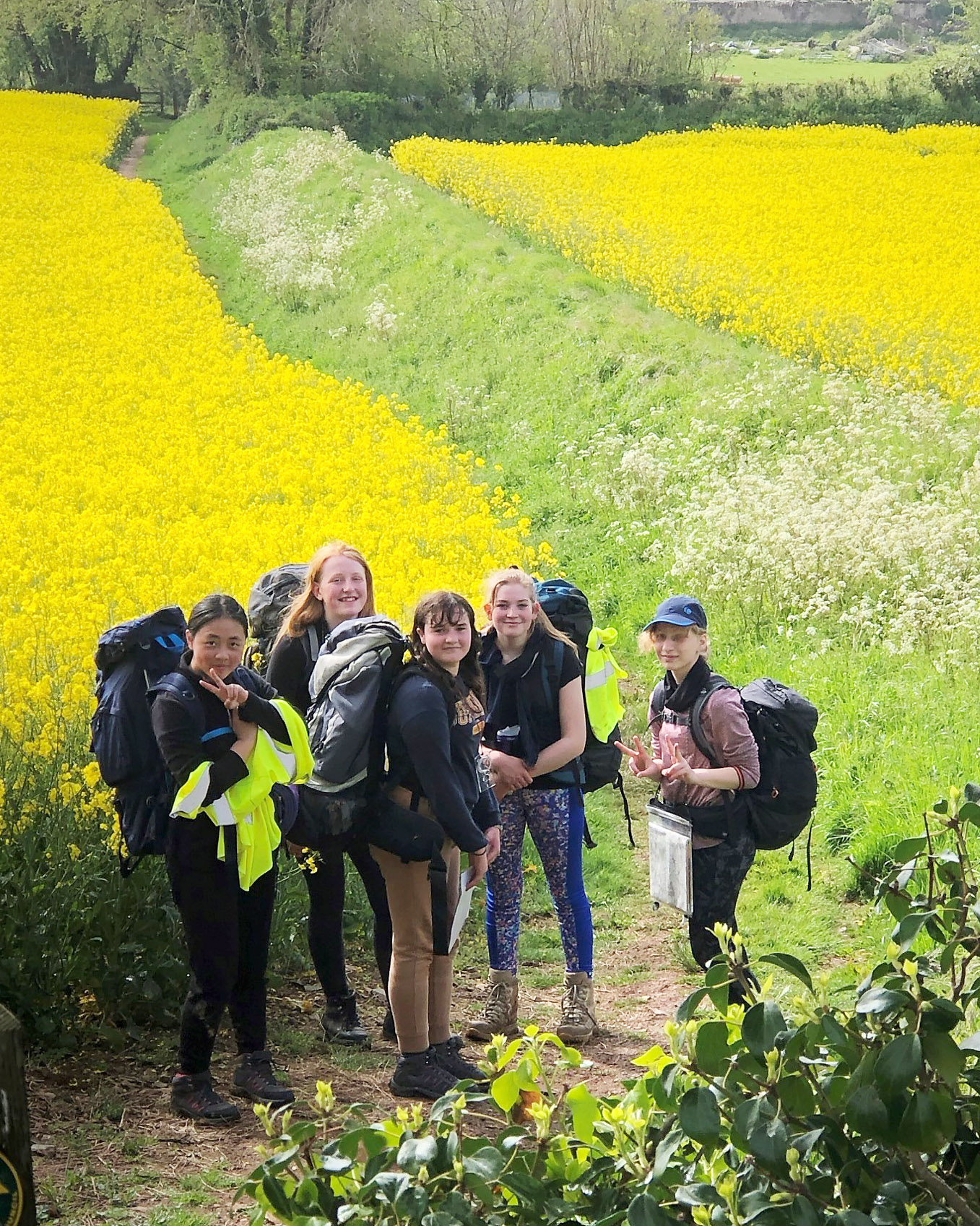 The last weekend was particularly memorable as Plymouth High became one of the first schools nationally to take advantage of the relaxation of Covid restrictions by camping out overnight on Saturday 22nd/23rd May. It was fantastic to see the girls have such a good time at the campsite – socialising, cooking and having lots of fun (without a mobile in sight!). It was also memorable as groups battled increasingly ferocious wind and rain on the final day along the South West Coast Path with – they were amazing!
Staff that have become part of the DofE 'team' at Plymouth High, giving up their weekends to support our amazing students!
The school would also like to acknowledge the help and support of Holbeton Primary School for liaising with the Flete Estate to enable us to use the estates playing field/school field for camping. We would also like to thank John Mildmay-White for his permission to allow Plymouth High DofE Expedition teams to walk through the stunning Flete Estate on the Erme Estuary between Holbeton and Mothecombe. A final thanks goes to all the parents who provided transport to the expeditions and encouraged their daughters to be part of this amazing award scheme that is the DofE!
Mr Payne – DofE Manager

For images of the expedition, please check out our gallery below: