Eva, 7A, reaches Gold.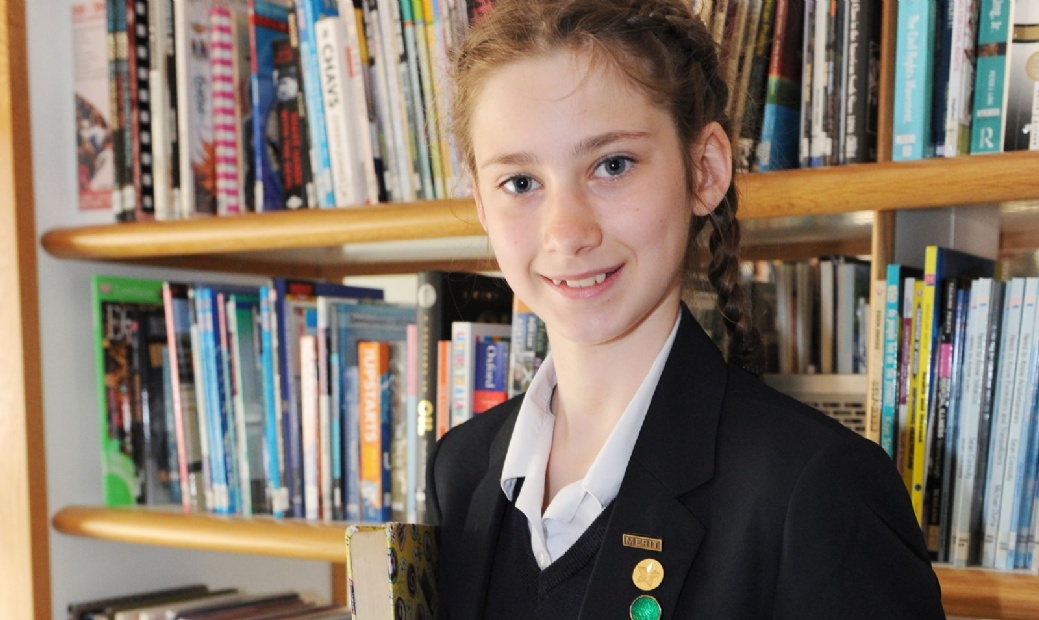 Eva, 7A, has achieved her gold achievement in reading pin badge which means she has read and reviewed 50 books.
The reading achievement pins are awarded to students who read and review books through the library. There are levels in which students can aim for and once achieved then they receive a pin.
The gold award is difficult to achieve within the academic year and only a handful of students are successful each year.
We caught up with Eva in the library to see how she manage to achieve this award, in a record time.
So, Eva this is the earliest date within a school year that someone has achieved this award, how did you do it?
During the two lock downs we have had a lot more of time at home, I have used the extra time to read more. I have been reading multiple books at a time and pick them up and put them down depending on what type of mood im in. Mr Osborne, my English teacher is good at recommending books.
What type of books are your favourite?
I really like magical and fantasy type books. A series is good as the story lines are more in depth. I really like colourful and interesting colours. One of my favourites is 'Time stops for no mouse' by by Michael Hoeye.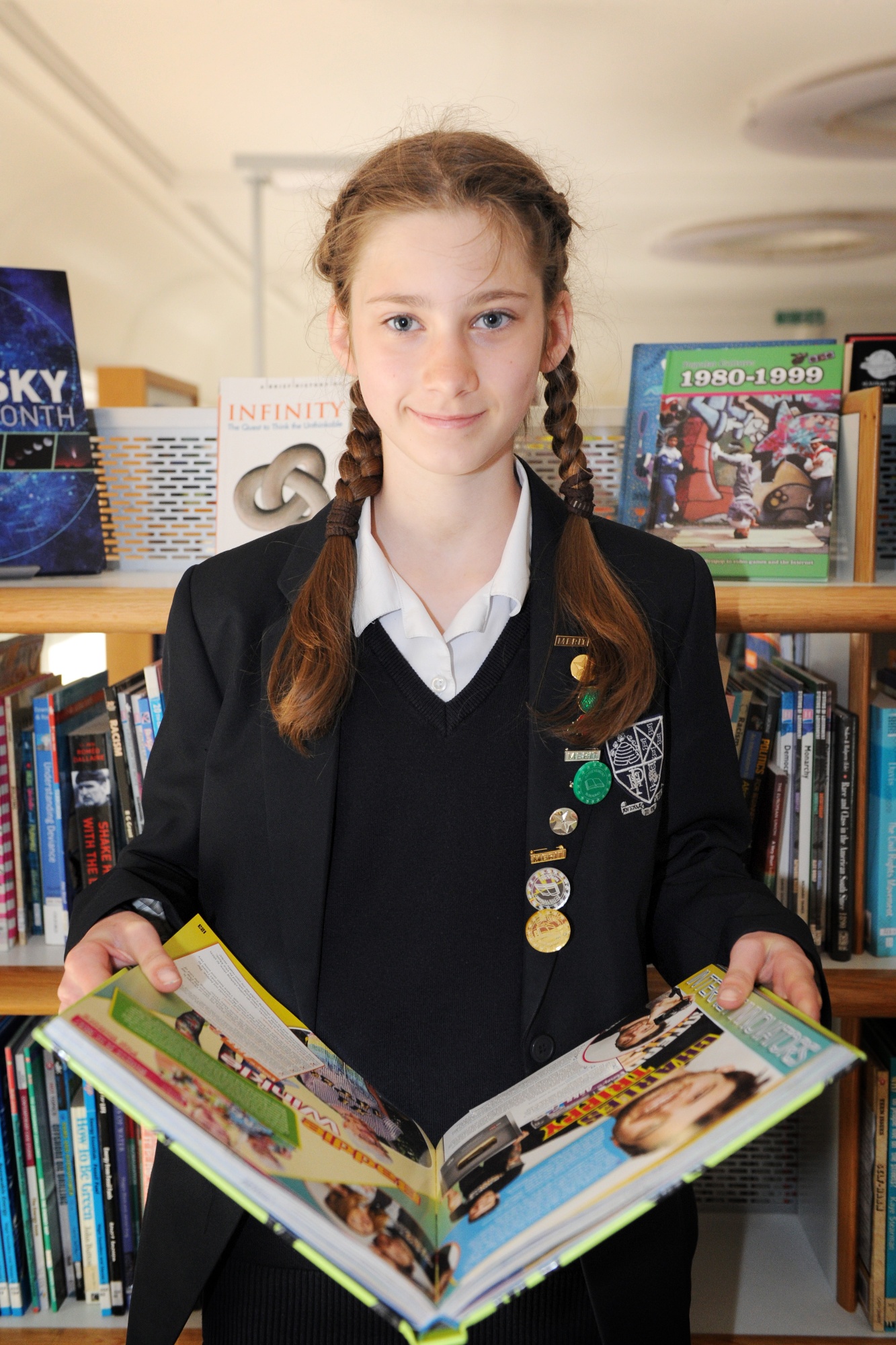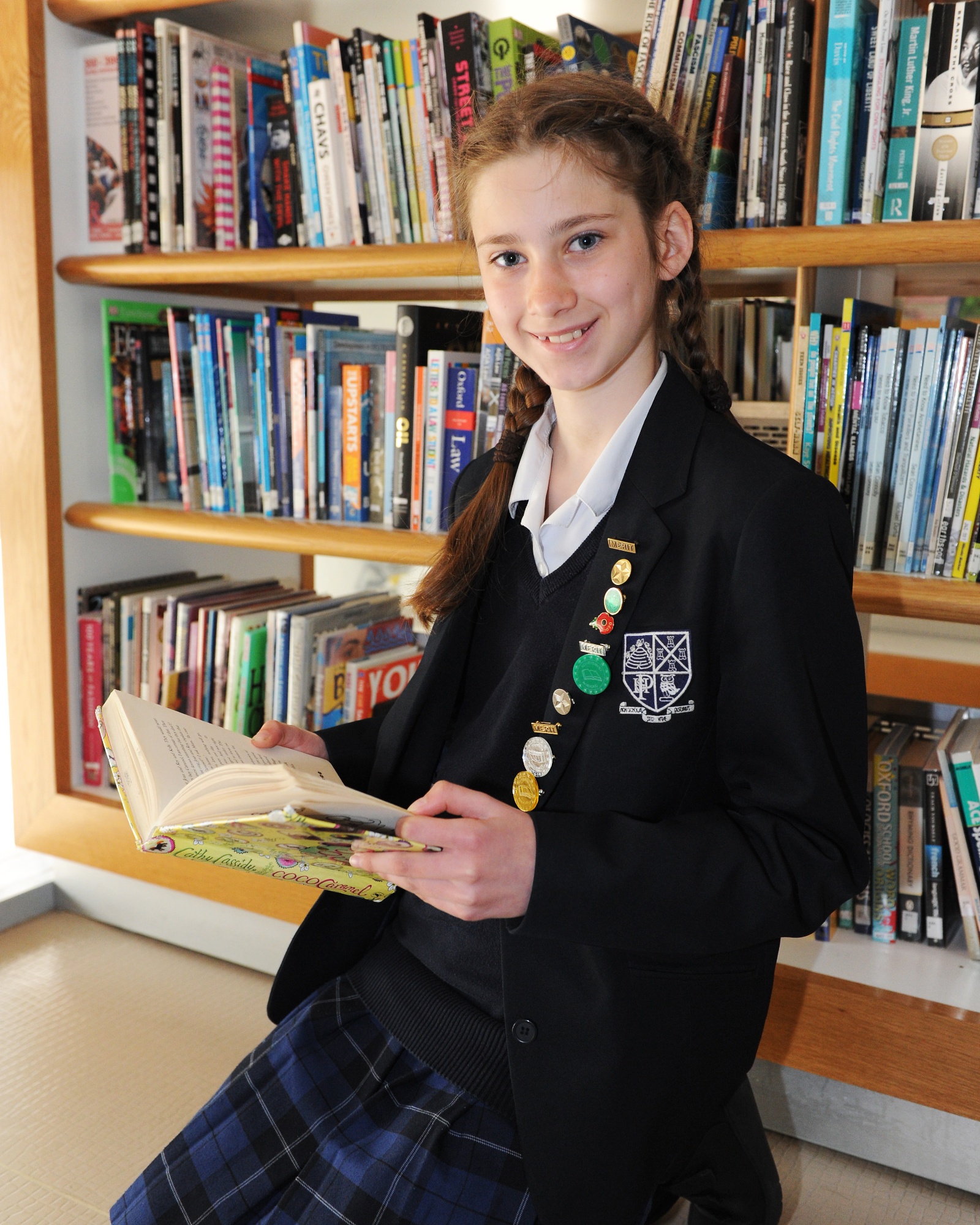 What do you enjoy the most about reading?
I love getting 'lost' in the book and being able to forget about everything else that is going on. I use it to relax and read mostly before bedtime and in the morning on the weekends. I really love sitting in the sun out in the garden.
What advice would you give to other students which want to achieve their gold badge?
Keep going! Don't worry if you get stuck on one book, pick up another. It took me from Christmas through to the Feb half-term to get through one of them. That's why I have multiple books on the go as I can read different ones depending on my mood.
In addition to her Gold reading award Eva has also been awarded with Her Platinum plus commendation certificate for reaching 120 commendations this year so far. The Platinum plus comes with a voucher, happy spending Eva and a huge well done!