Computer upgrade comes to PHSG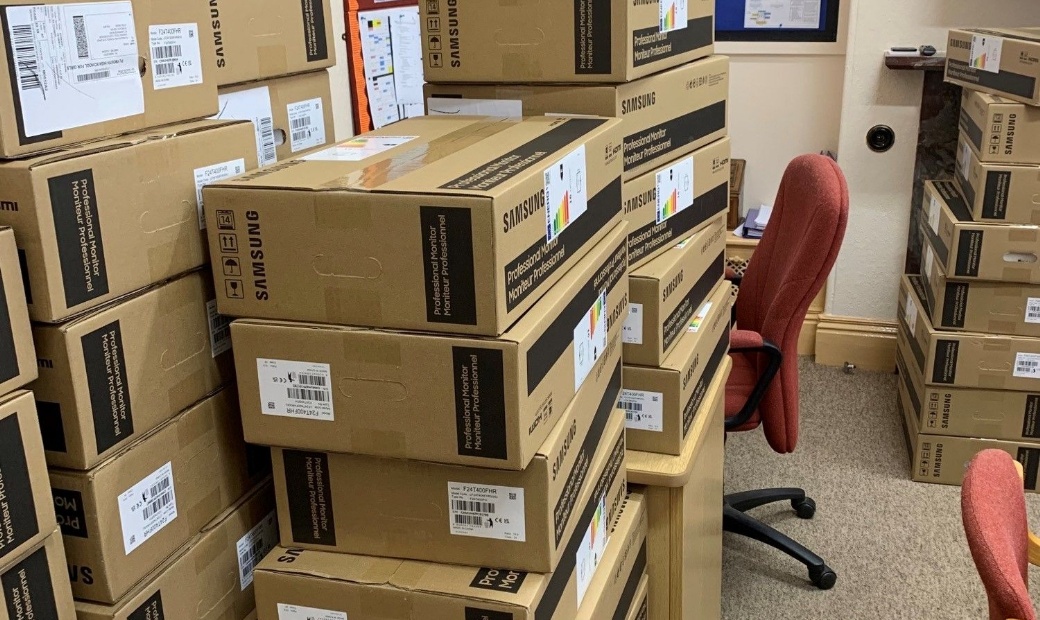 Mr Underdown's office becomes the central hub of the school's computer upgrade.
During the Easter break, PHSG has seen an upgrade to their IT infrastructure and devices, which will make the running of IT quicker and more efficient throughout the school. The benefit of the upgrade will enhance the students learning experience as well as the productivity of staff.
The upgrade has been as part of an investment from the Thinking Schools Academy Trust which will allow the school and their students to partake in future projects and future proof the school in advancing technology.
In the past year there has been a seismic change for Schools across the nation for an increased requirement to online learning and virtual / computer based projects. We hope the upgrade will make a significant difference for the whole PHSG family for many years to come.