Amira 8A, raises funds for Macmillan durng lockdown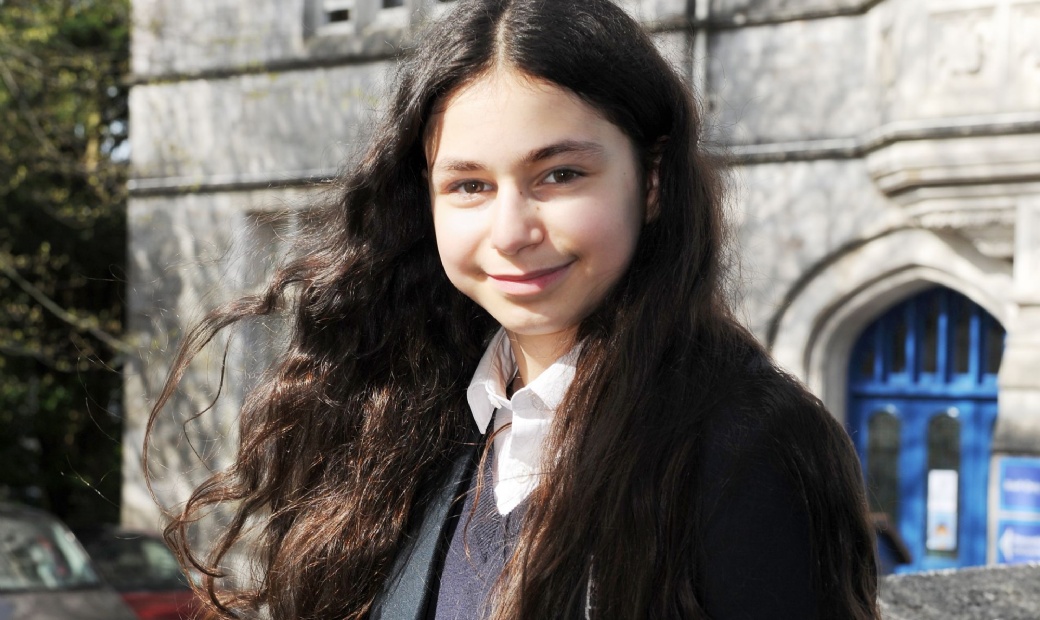 During lockdown Amira and her family completed their challenge, running the distance from Plymouth to London in aid of Macmillan.
Amira's Story
Last year during the first lock down in March 2020 we wanted to do something positive to support charities as we knew that lock down meant they would be suffering financially. Me and my siblings (Omar, Lamara-Maria and Laila Sahara) had plenty time to fill because of lock down and we wanted to flood the day with a happy, positive productive and constructive focus.
Our Grandma Kirsten was diagnosed with cancer in January 2020. She was receiving such amazing support from the Macmillan Team and so we decided to raise funds for Macmillan.

Mum bought us all a treadmill when lock down was announced to keep everyone active so we decided travel from Plymouth to London via Stone henge on the treadmill. I believe in total 215 miles. We ran almost daily and collected our miles. As we left Plymouth and passed through the towns and cities we would research and learn about the cities. We would then do a video posted on Facebook with facts about the town we had passed. Our Facebook friends absolutely loved it. We have raised £1,600 for charity, We kept physically fit and had a Geography and History lesson along they way as well as raising our friends spirits as well as Grandma Kirsten.
The challenge was physical but it was also educational and great fun. Since the challenge no one however has stepped foot back on the treadmill!
Maria (Mum) said the following:
I hope the children as they grow can pull on this amazing experience and their huge efforts they put in.

They understood Grandma Kirsten wasn't well. They used this opportunity to support this amazing charity and help other people and families in the same situation. They turned a negative situation and made it positive. I am so proud of them because it was a real effort and physical challenge to run almost daily. Such a young age and they did it!