PHSG mass Lateral Flow Testing comes to an end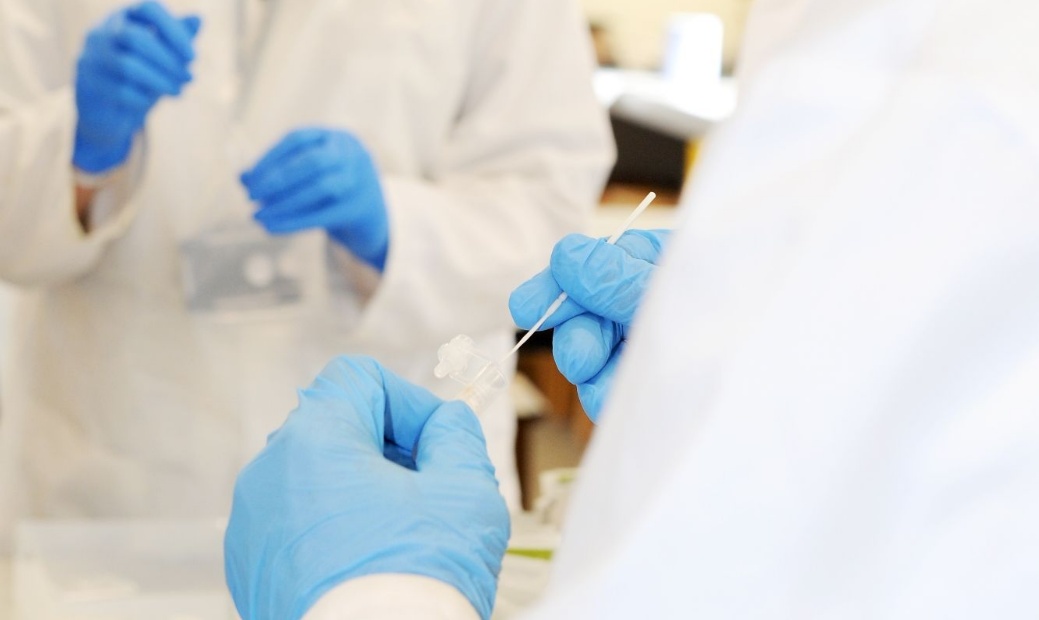 This week has seen the final round of Lateral Flow Testing in school as all year groups have now completed their three tests and have been provided with their home testing kits.
When the government first announced the requirement for schools to conduct the lateral flow testing on site for the efforts to combat Covid 19, as with other schools across the nation, PHSG had to troubleshoot and adapt staff's roles and classroom environments to accommodate such a request.
The initial scale of the mission was extremely daunting as we had in incredible uptake from staff and students, staff were in unfamiliar territories in these unprecedented times. Safety of our staff and students was absolute paramount and PHSG was keen to make the experience for all, as pleasant as possible.
As we close this chapter in PHSG history as the time that we 'conducted testing in schools', we have taken a look back at the experiences of some of the staff and students who were involved with the testing.
Yasmin, our school science technician, was part of our LFT staff team and talks about her experience:
How have you found the testing?
It was hard going and very intense, especially when we were doing full days of testing, over 370 tests a day. In total, we have done 2835 LFT's. You have to stay on the ball, the process is very repetitive so at times it could be difficult to keep concentration and keep focus.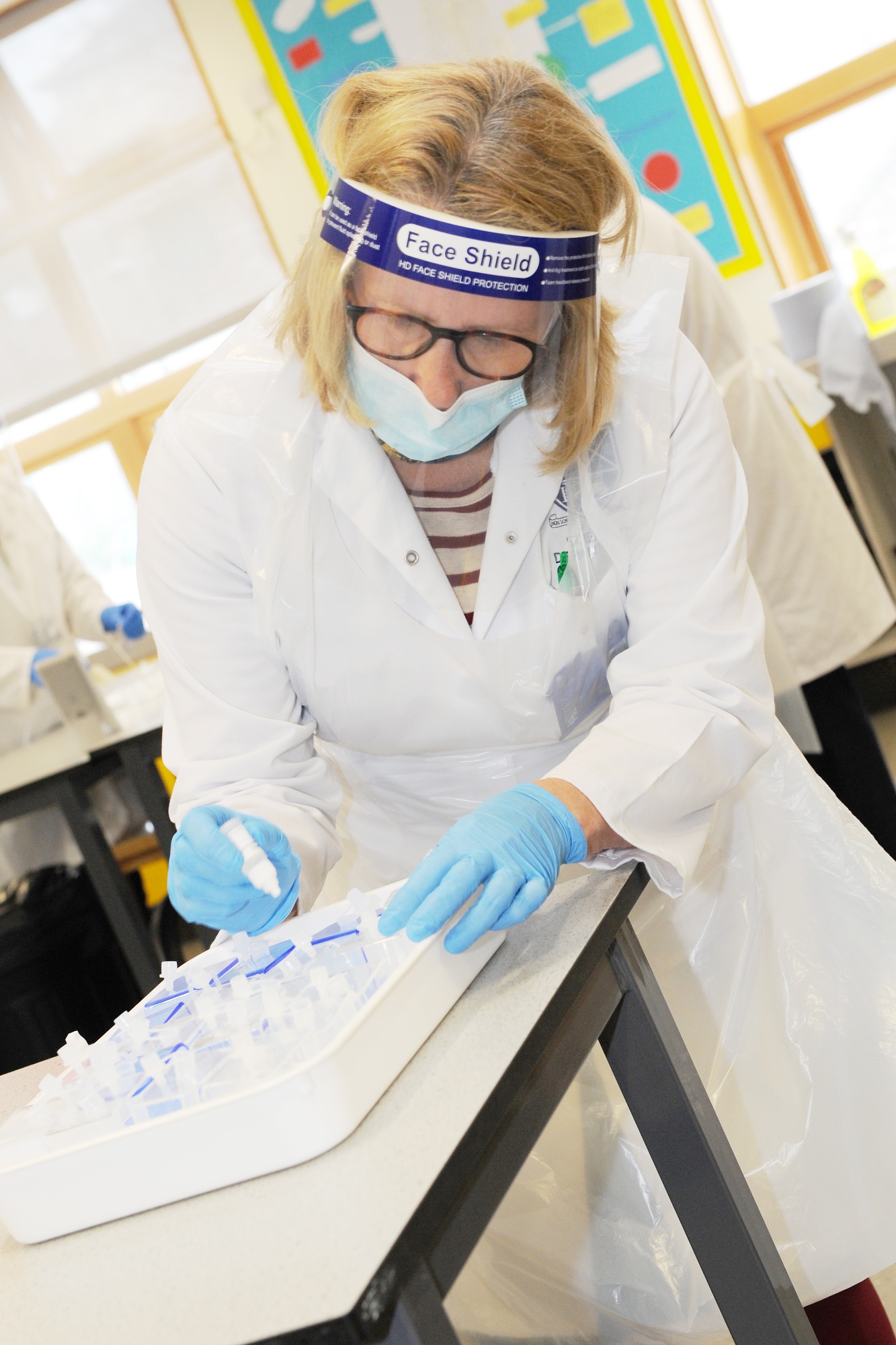 Worst bits?
The constant repetition was very tiring.
I was not anxious regarding catching the virus though. Working in a science environment I completely understood the risk in transfer. The team was involved in conducting a full risk assessment beforehand and we made sure everyone was comfortable with their roles. We had a process in place for every eventuality. We were in an appropriate space, with good ventilation. We could section off areas and had a one way system in place. We had plenty of PPE and equipment and wiped down all of the sections between groups. I felt very safe and not at risk at all.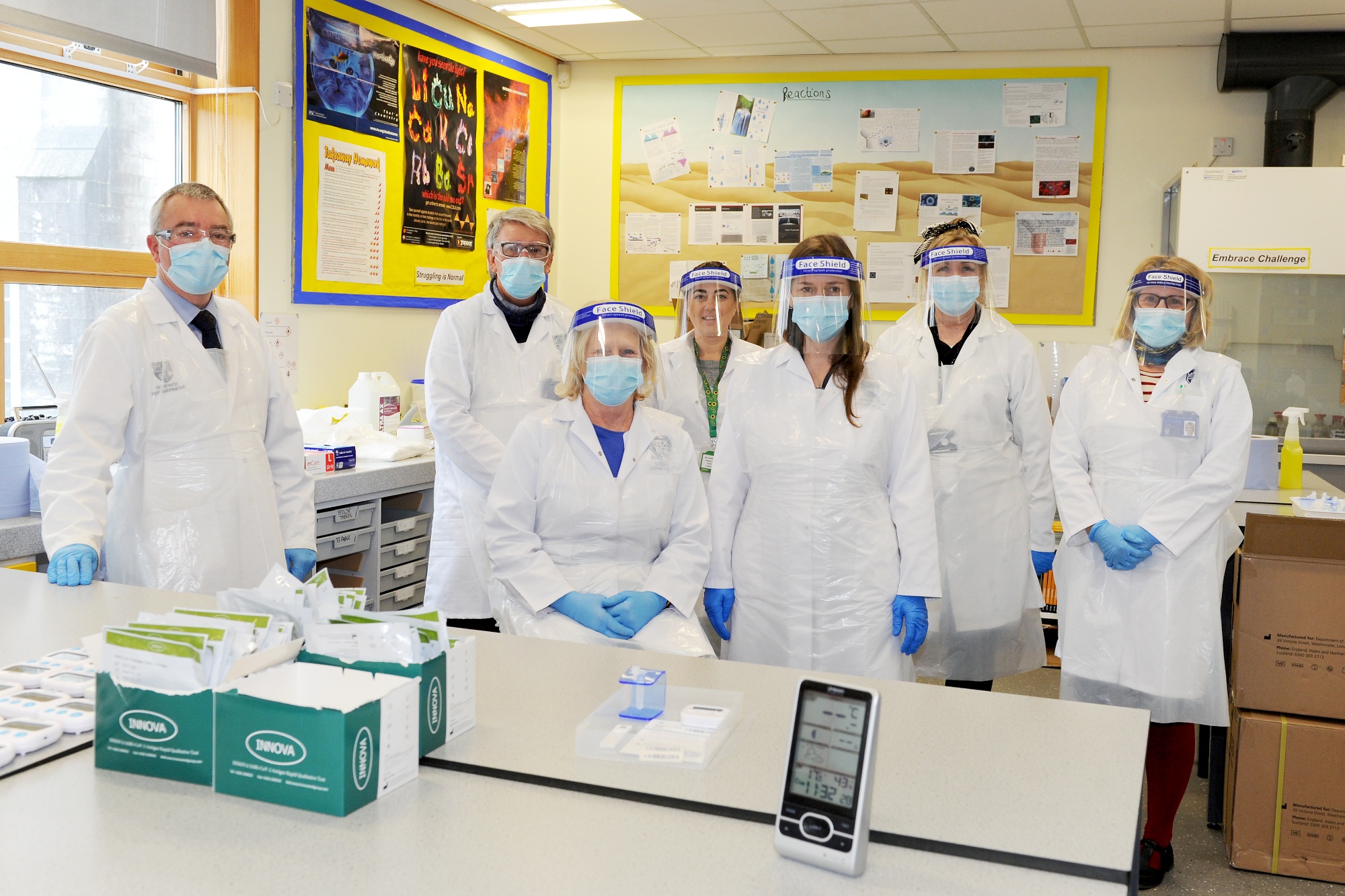 Best bits?
Most definitely the comradery. It was a real team effort. It was great to spend time and get to know colleagues from other departments and we all played to our strengths and helped each other. It was really daunting to begin with and a mammoth task with over 90% of the school up taking the LFT's but once we got into it we were able to make the most of the situation.
We tried to keep the atmosphere light hearted for the staff and students so we had music on in the back ground. We would often sing to the students when they came in to make them smile and feel at ease. When they needed to twist the swabs up their noses we would break out in song and do the 'twist again' moves. We all learnt how to floss!
It was a real balancing act. We were conducting a very serious and complex job, but we needed to make sure our students didn't see it as a 'scary experience' and become unnecessarily anxious. That's partially why we only bought them out one tutor group at a time, they were not queueing for long periods in their 'bubbles' and we were able to move them through quickly before it was built up in their minds too much. Having this quick turnaround in place made the process very intense for us though, but we got each other through it.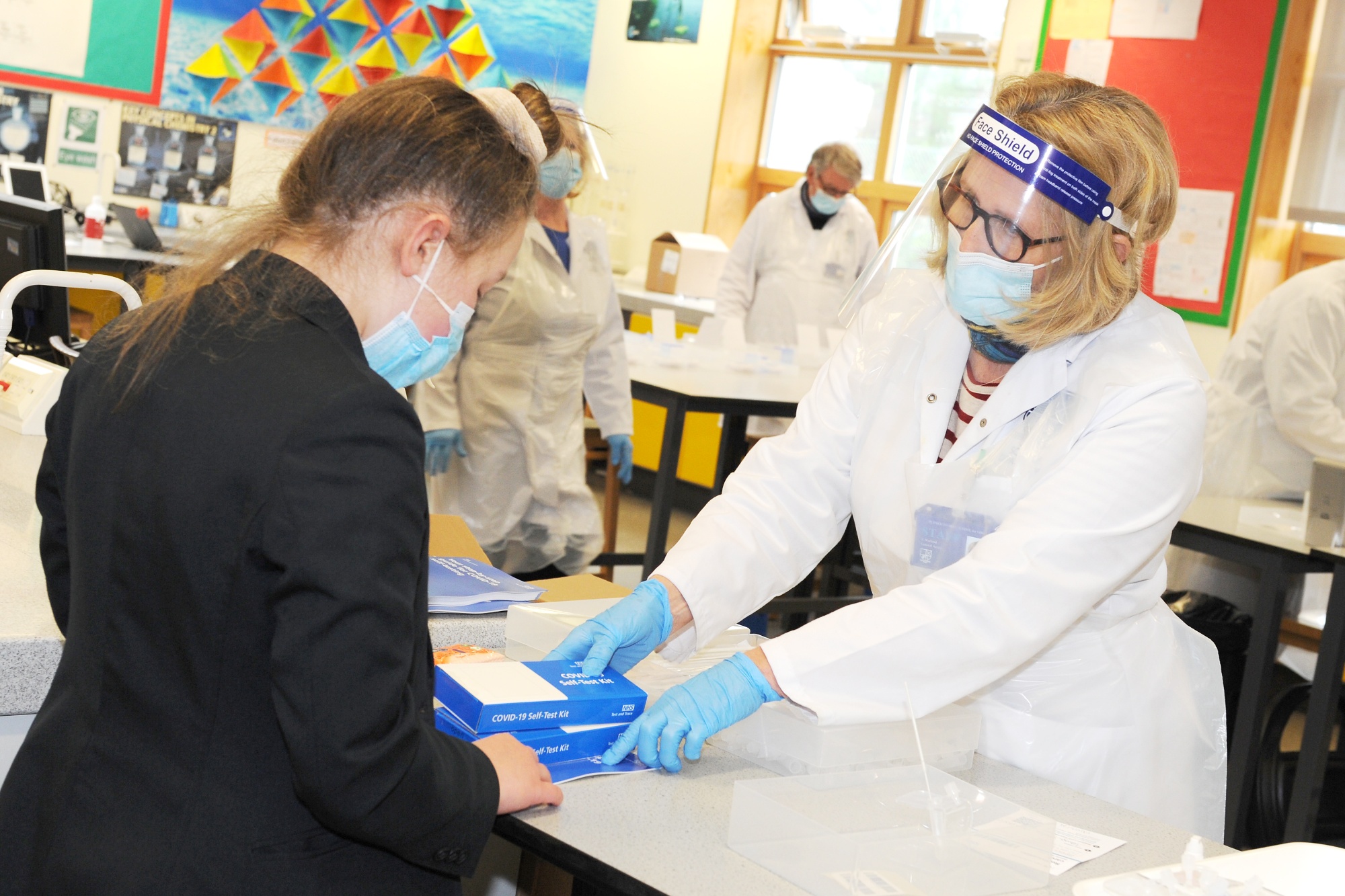 Megan, 8K said:
The best thing about doing the testing is that I know that I do not have Covid and it is not in school. It makes me feel safe. Also, it was really good learning how to do the test and gave me independence. Miss was really helpful and made me smile.

The only downside really is that it makes your eyes water when the swap goes up your nose.
PHSG would like to take this opportunity to thank all their staff, parents and students in all of their efforts during the mass Lateral Flow Testing. We are extremely proud of the efficient service our staff were able to provide and the positive attitude regarding the experience from the students. Thank you to you all.