Year 9 students, Sophie, Grace & Olivia, make a great impression on local council following their volunteering work.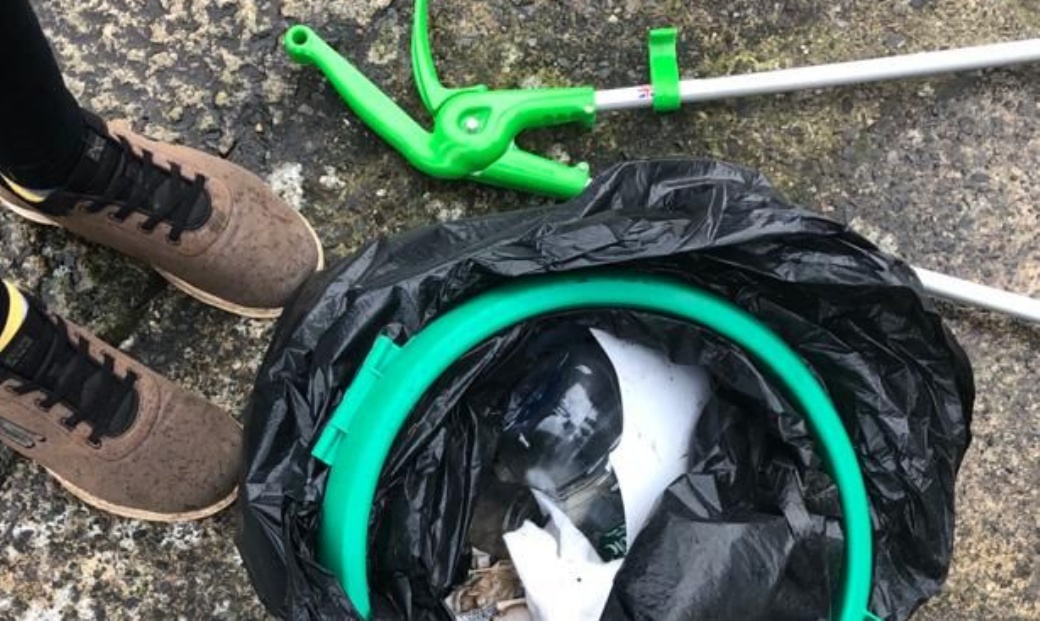 PHSG students have been progressing their Duke Of Edinburgh Award scheme by conducting community litter picking as part of their volunteering work.
Year 9 students Sophie, Grace & Olivia received high praise from the Compton Ward, Councillor Mrs Andera Johnson of Plymouth City Council for their efforts in their volunteering work.
These girls have been so diligent in their tasks, never missing a week, enduring the rain and the cold to litter pick in the streets of Mannamead and surrounding area of Compton.

Teens so often get a hard time, and I wanted to personally and publicly thank them through you for all their amazing efforts.

They are a credit to your school.
Sophie started volunteering on the 14th November for 3 months and was issued the following praise from Plymouth City Council.
A huge thank you to Sophie for her valiant efforts over the twelve week period. Sophie not only had to endure the limitations imposed due to the pandemic, but she also persevered in some of the coldest and wettest days of the winter months, which demonstrates her commitment to the task. Sophie's efforts have made a huge difference in cleaning up the streets of her neighbourhood, and I'm sure she has been surprised that even in a lockdown, litter still accumulates and needs to be removed. I'm very proud of Sophie's efforts and her community spirit.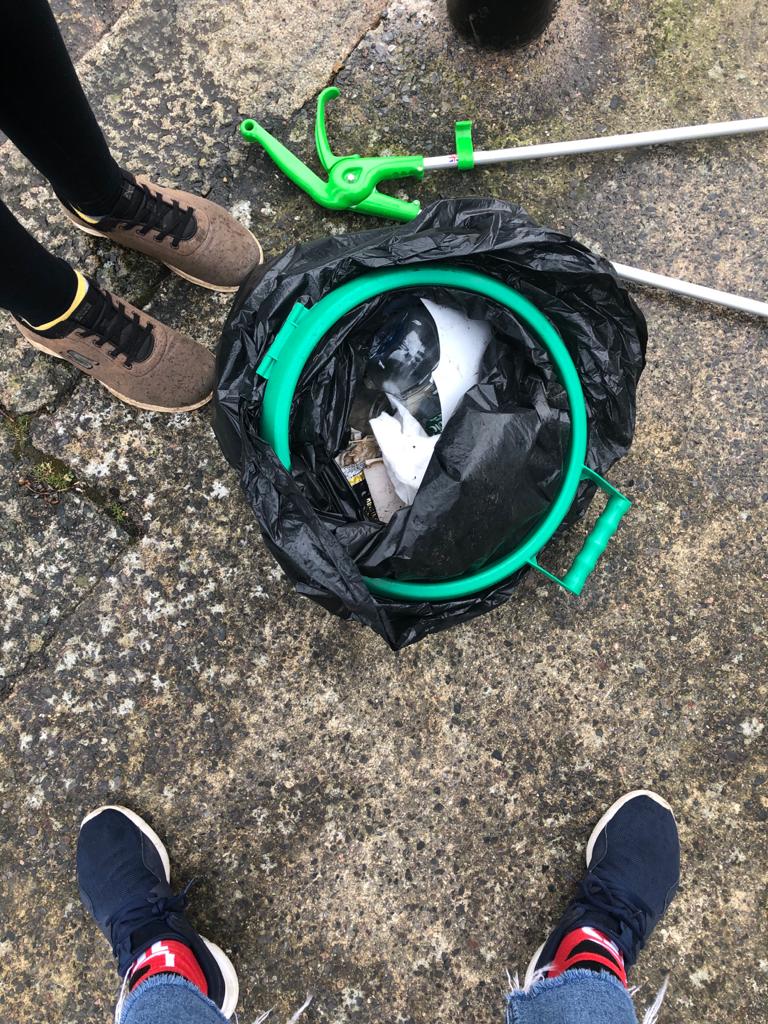 Progress made: Sophie 100% met her objective.
Achievements: - The importance of being flexible and adapting plans to new situations. The Covid lockdown meant that Sophie had to make adjustments to her plans - The importance of PPE and appropriate equipment for carrying out the task safely and efficiently - How to connect with stakeholders in order to obtain the tools she needed to carry out the task such as PPE, bags - She learnt the importance of documenting her journey and providing evidence for her assessor by keeping weekly records. She learnt the importance of team work and working with others to achieve goals. She learnt of the importance of safely removing waste and disposing of it appropriately. She learnt the importance of being a good citizen and its impact on communities. She augmented her communication skills by keeping in touch with me on a weekly basis. She enlisted help through enrolling her sister to assist with the task. She used the litter-picking time as her 'exercise' session and thus acted responsibly.
Grace started her volunteering on the 4th December for 3 months and has received the following praise from Plymouth City Council.
Thank you Grace for your valiant efforts in cleaning up our neighbourhood. I was astounded, that even during a lockdown, such huge amounts of litter were still being generated by the public. You have demonstrated real commitment, and I know you have been out in all sorts of weathers, which again shows your dedication to the task. I'm very proud of you and I look forward to seeing you in person as soon as it is safe to do so. With very warm wishes, Cllr Mrs Johnson, Compton Ward.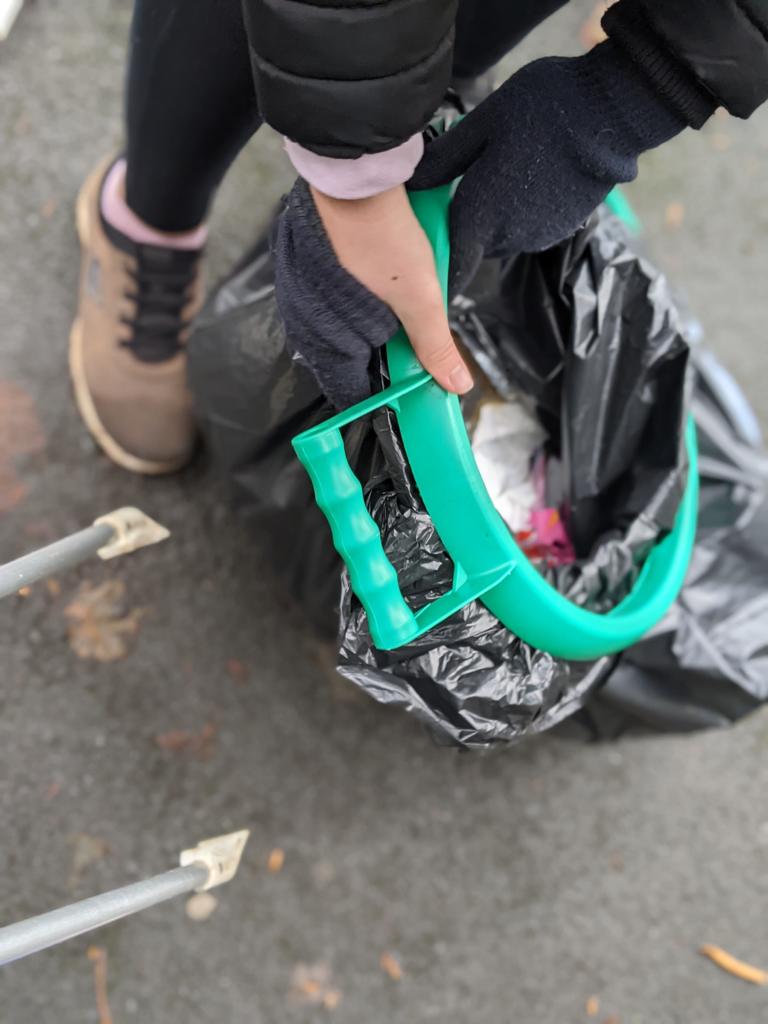 Progress made: Grace 100% achieved her goal of making her neighbourhood cleaner.
Achievements: Grace learnt that the minority of humans can be messy creatures, and she learnt that thankfully the majority are clean, respectful citizens with pride in their communities. Grace would have learnt how to risk assess a situation when coming across certain types of litter, and how to dispose of those items sensibly and responsibly. Grace has learnt about the importance of correct PPE and equipment in order to carry out the tasks safely and effectively without harm to herself. Grace has learnt to adapt her activity, caused by the announcement of the lockdown she had to make changes to her plans, as group activities were not permittable. Grace has learnt to connect with other stakeholders in order to achieve her activity Grace has learnt teamwork with partnering up with her friend which makes the task more enjoyable Grace has become a valued citizen with pride in her environment.
Everyone at PHSG are super proud of them for their dedication and determination in completing this section of their Duke of Edinburgh Award during such challenging times. They have shown great resilience and we are delighted that they have represented the school in such a professional manner. Well done girls, you have done an amazing job!