Stay In for Sleep Easy – The Big Sleep Over!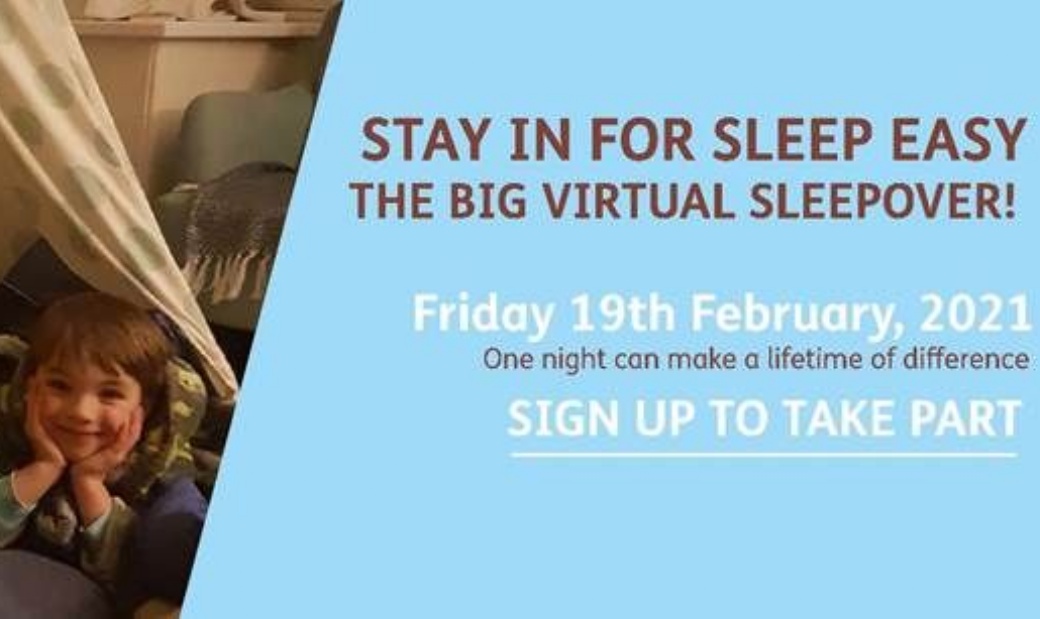 YMCA Exeter has been running Sleep Easy for 10 years and this year is extra special! We are putting together a week of free activities for children and families over February half-term and hosting a livestreamed event on Friday evening.
If you participate in the scheme, we are very happy to support any of the students who wished to design their Duke of Edinburgh's Award volunteering section around the event.
Bypass the bed, dodge the duvet, create the cave and sleep anywhere safe at home but not in bed!
We invite you to join us over half-term. From Monday to Friday we will have lots of stories, ideas for you to share and things to create as we think about the challenges and issues of homelessness. Then on Friday night we are all together, coming to you live through your computer, smart TV, laptop, tablet or phone, from 7pm to 8.30pm. We will be watching videos, chatting together, enjoying entertainment and ending with a bedtime story.
After 8.30pm the choice is for joining in a game for older children or watching a recommended fun, family film. Later we have a special, mellow After Hours get together for adults in partnership with the University of Exeter YMCA Homelessness Society … bring your favourite refreshment, relax and join us when the children are settled!
To find out more and to register for this free event, please visit www.ymcaexeter.org.uk/events/sleepover/
If you'd like to go the extra mile and raise money whilst participating in Sleep Easy, you can create a JustGiving fundraising page on www.justgiving.com/exeterymca - Select 'fundraise for us' and invite friends and family to sponsor your sleepover story.
Can you show you care by supporting YMCA Exeter in building communities where all young people can belong, contribute and thrive? Find out more when you join us for:
Stay In for Sleep Easy – The Big Sleep Over!