Jenny, Year 8, cooks up a mulitcultural family feast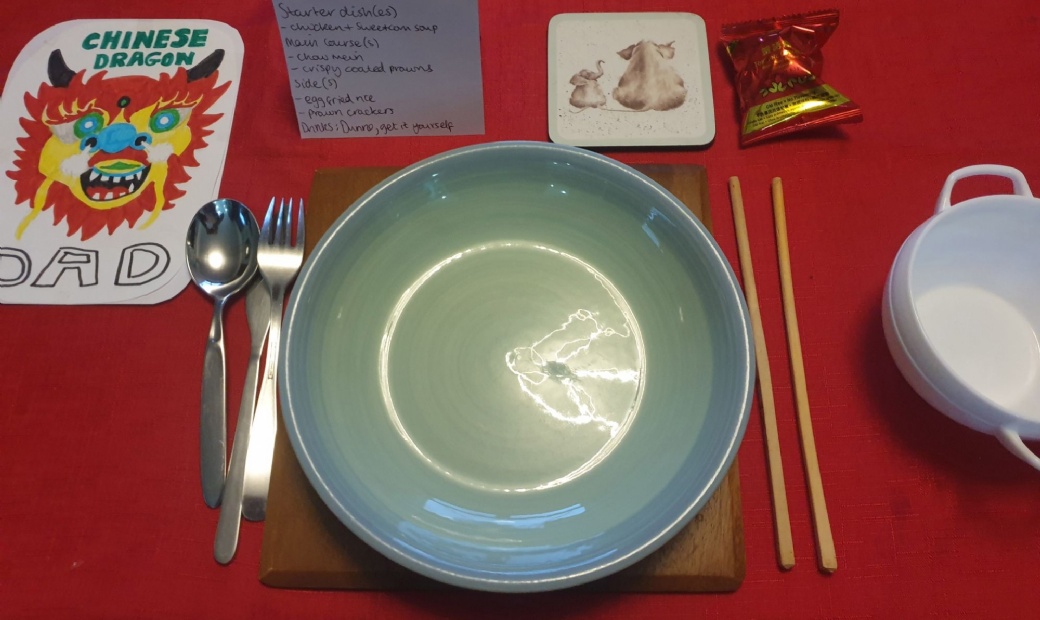 Jenny put her food technology skills to use this weekend by cooking a family feast inspired by the far east.
She made 5 different Chinese foods for her family as a surprise and decorated their table to include hand made name cards, a menu and fortune cookies.
Not even my mum was aloud into the kitchen!
Fantastic cooking from Jenny, we all know where to come next weekend and what a wonderful treat for the whole family. We are excited to see what country will inspire Jenny next- well done!