Food and Nutrition News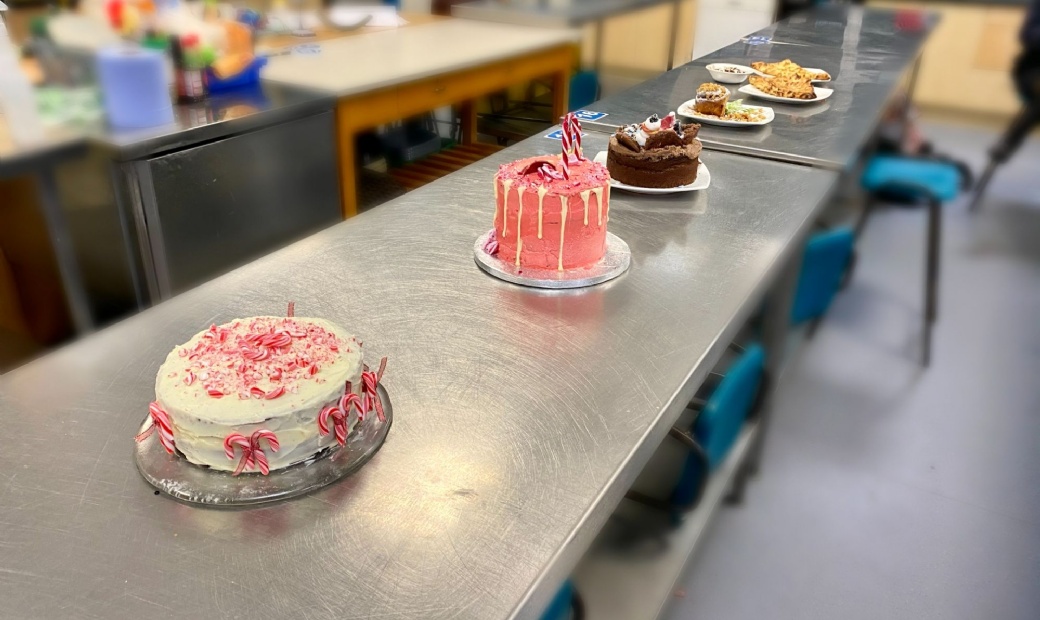 Today the year 10 students had a Christmas bake off to hone their food presentation skills.
Mrs Leppard and Mr Goodchild came to judge and it was a really tough decision. In the end Tilly was awarded "best taste" and Bonnie scooped "best presentation" with an honourable mention to Poppy who was narrowly pipped to the post. It was incredible to see some of the amazing creations, well done everyone!