PHSG Student and Class of the Week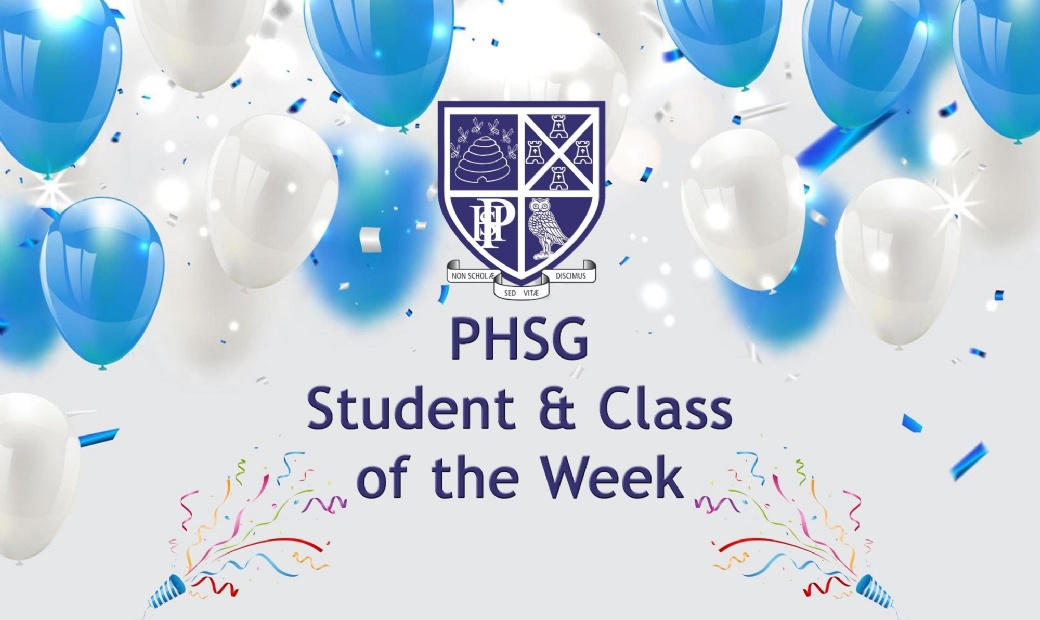 Student of the Week: Jess, 12BLU. For staying behind to look after a member of the public injured in a road traffic accident and have a calm head in a challenging situation. Nominated by Mr Goodchild. Awarded 10 House points.
Polly, 10A. Who has filmed and edited PHSG's Virtual Christmas Concert. Without her, it would not have happened. She is a superstar! Nominated by Mrs Marcer.
Class of the Week: Mr Payne's, year 9 PE class. In particular, Hanna and Christeena have led a whole group warm-up, taught the whole group a new dance routine in their last two PE/Dance lessons. They were both amazing leaders, directing the whole class stage by stage on how to learn then put together a Dance routine which the group then performed in pairs, in fours and then finally as a whole group dance performance.
Brilliant leaders, outstanding communication and a real credit to themselves and the school!
Other Nominations:
Class of the Week
Tutor group 7T, ''For working hard and helping each other in class''. Nominated by Mrs Walsh
Miss Westaway's Y8 Textiles class, ''For filming individual adverts to inform and promote sustainable fashion''.
PHSG Student Council, ''As members of the Student Council, for speaking to their tutor groups and bringing excellent feedback to last week's meeting''. Nominated by Mrs Carter