Erika showing that conducting DofE evidence is still possible throughout Covid19!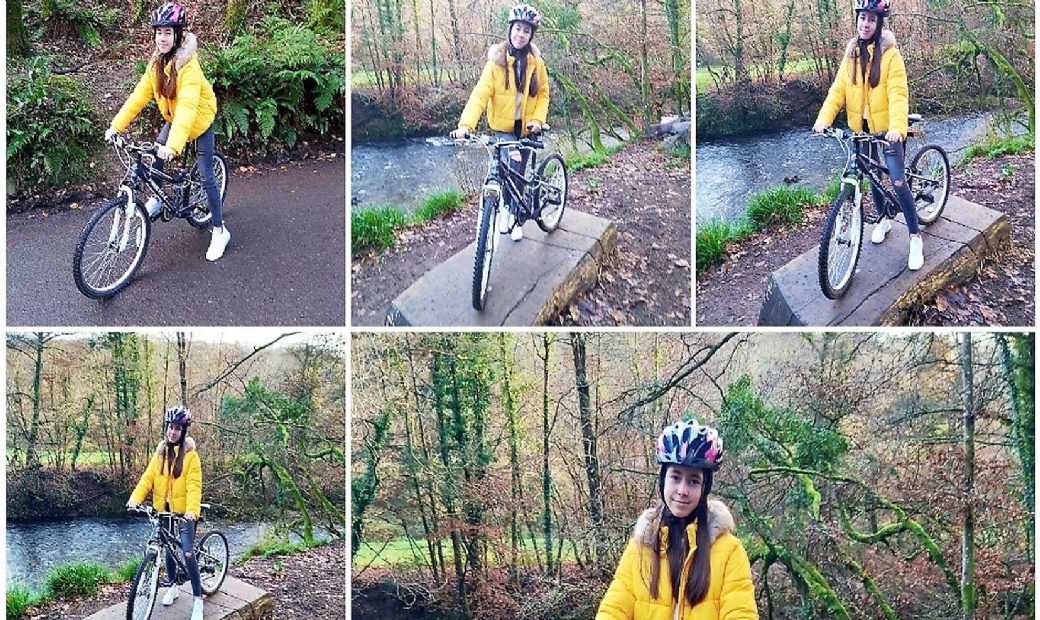 To achieve the Duke of Edinburgh award the students must provide evidence to show them partaking in the 4 sections. The students are currently concentrating on Sections 1-3 and coming up with innovative ways to achieve them.
Here is Erika's evidence which she has recently submitted. We are super proud of her and really wanted to showcase her work.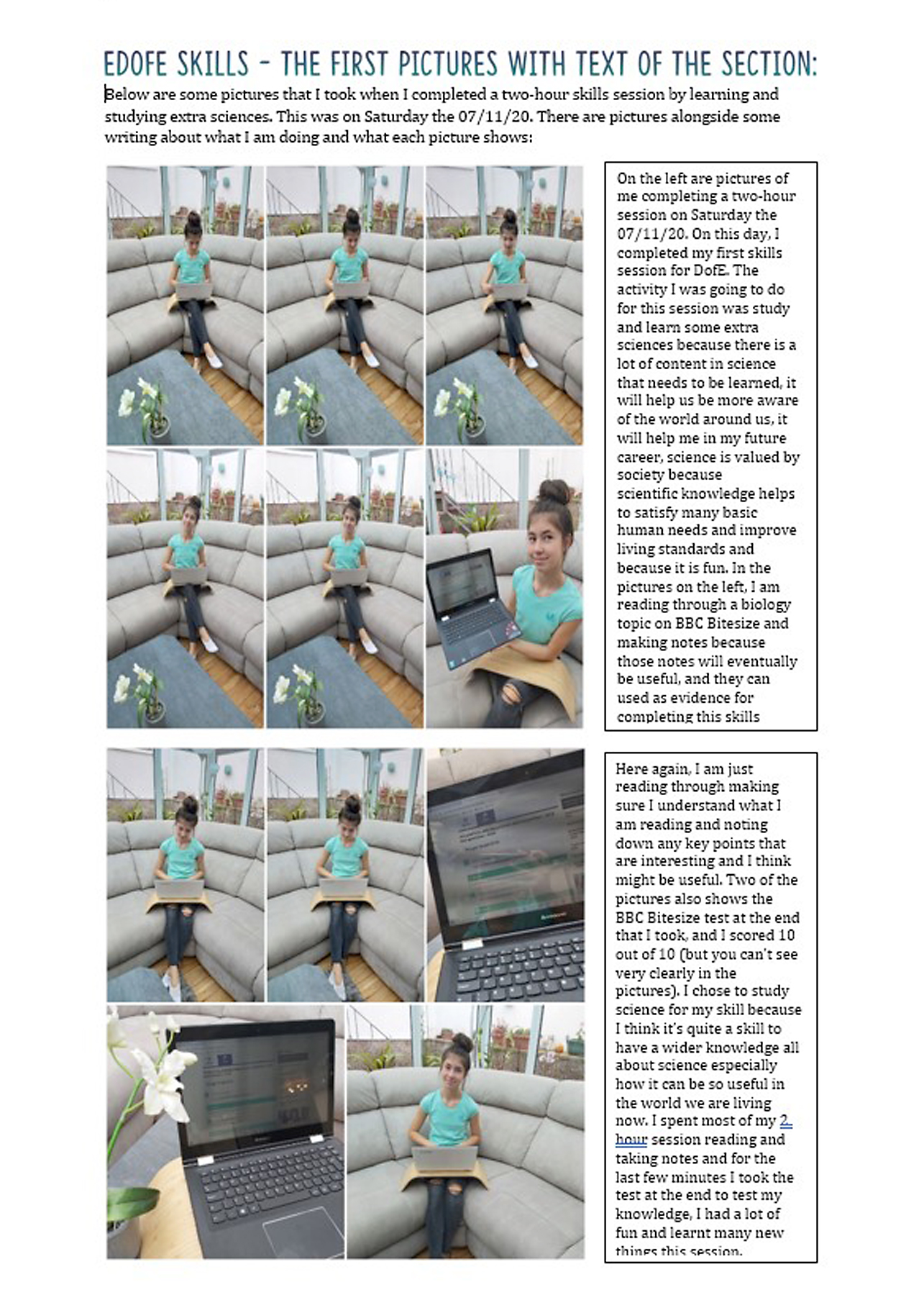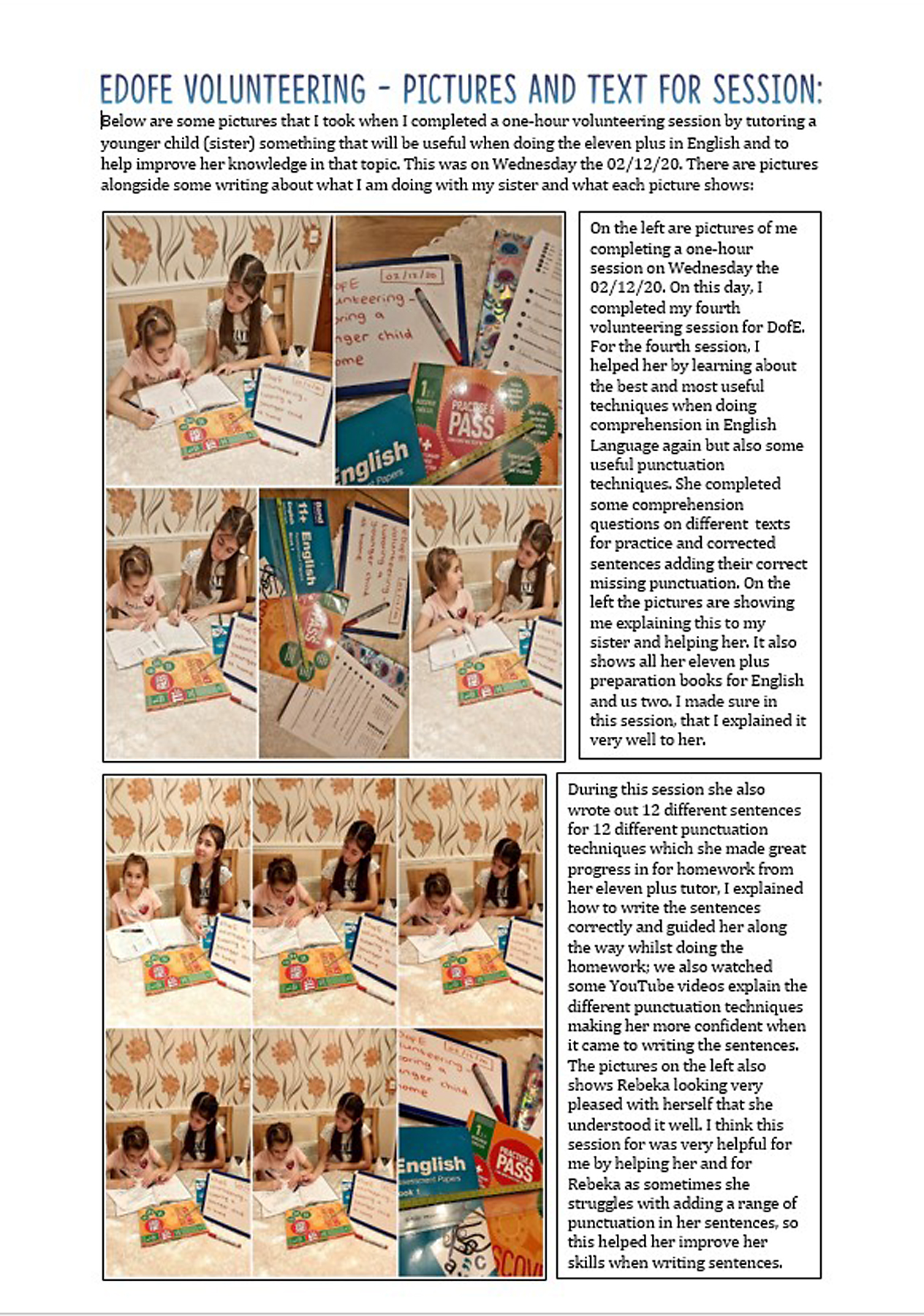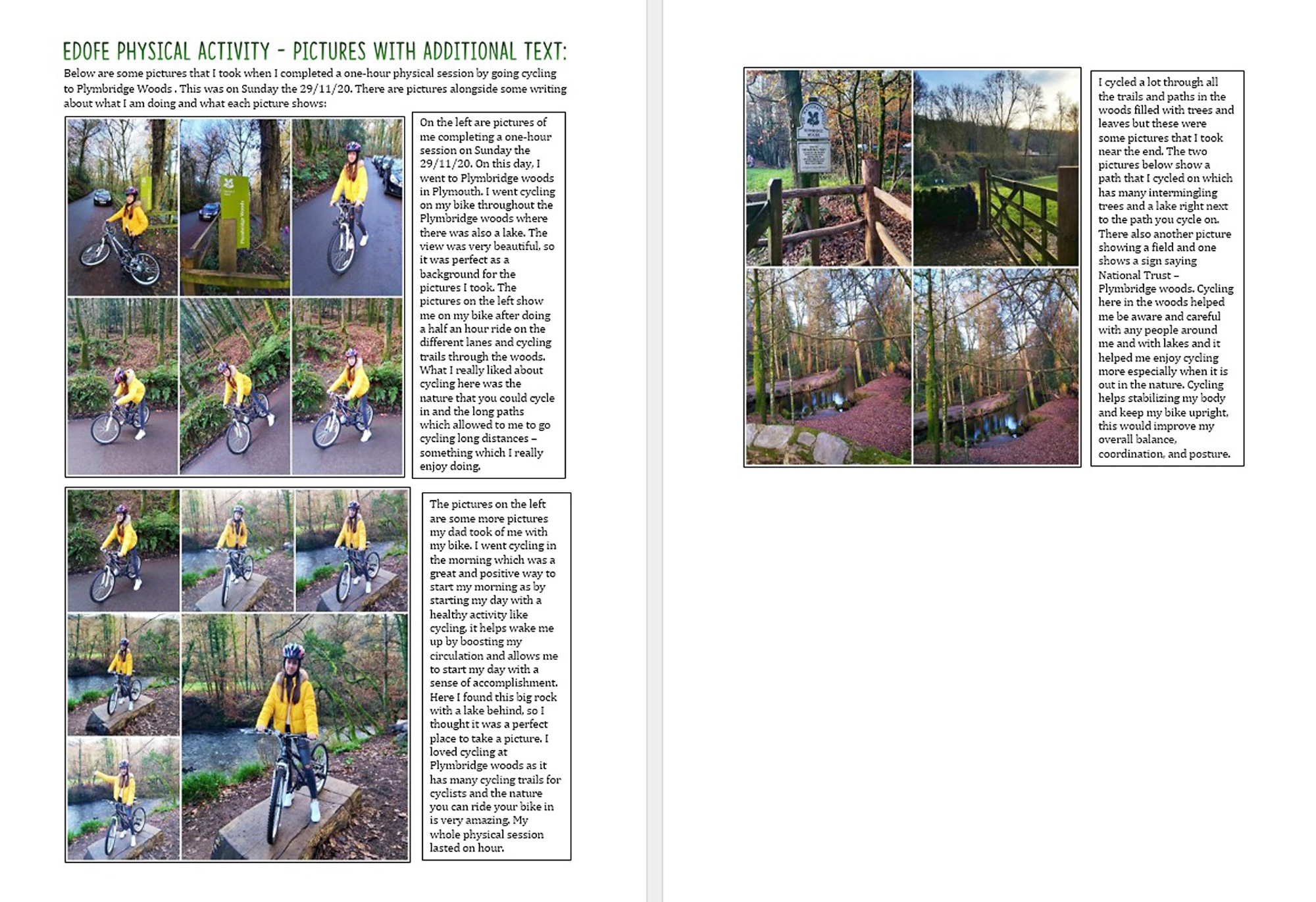 As part of the Duke of Edingburgh Award Scheme there are 4 sections which the students must partake in:
1. Volunteering
Helping people/Community action and raising awareness/Working with the environment or animals/Helping a charity or community organisation/Coaching, teaching and leadership.
2. Physical
Individual sports/Water sports/Dance/Racquet sports/Fitness/Extreme sports/Martial arts/Team sports.
3. Skill
Performance arts/Science and technology/Care of animals/Music/Natural world/Games and recreation/Life skills/Learning and collecting/Media and communication/Creative arts.
4. Expedition
Usually by Foot but can be by Bicycle/Boat/Canoe or Kayak/Wheelchair/Horseback.
Our students are determined to continue with the different sections and have been updating us with their recent endeavours.